Lancaster, TX Speeding Ticket Defense Attorney
Lancaster Speeding Ticket Lawyer
Traffic Ticket Attorney In Lancaster, TX
214-321-4105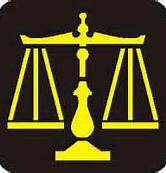 There are a variety of types of speeding tickets that can be issued by a Lancaster, Texas police officer and none of them are good.  However, that does not mean that there are not options to consider when you have been issued a speeding ticket in Lancaster.  The goal should always be to keep the speeding ticket from affecting you financially, professionally, and personally.  Because the laws associated with traffic tickets in Texas have become more and more harsh over the years, it has become important to seek legal advice regarding tickets in Lancaster.  Good legal advice can be the difference between a suspended driver's license and keeping your license in good standing with Texas DPS.  This article is intended to help those with speeding tickets in Lancaster, Texas.  If you would like to discuss your speeding ticket with an experienced traffic ticket attorney in Lancaster after reading this article, feel free to contact our office today.
Keeping Speeding Tickets Off Your Record.  Why Is It Important?
Sometimes we get asked the question, "why should I hire you?"  It is kind of an odd question considering that they call our office seeking legal advice.  However, the answer is always the same.  Our whole mission as an organization is to keep you out of Texas DPS monitoring system.  This is usually referred to as the points system.  Once you are in it, some very serious actions can be taken against you.  For example, most ordinary citizens do not realize that having speeding tickets reported as a convictions on a permanent record can require that the person pay $150.00 a year to DPS every year that the driving record is over the allotted amount of points allowed by Texas.  This is money simply wasted because the traffic ticket was not handled properly in Lancaster Municipal Court.
Other ramifications of not properly defending speeding tickets are increased insurance rates.  The rates normally increase $30 – $50 per month depending on the alleged speed and amount of violations reported.  The rates normally stay at an increased level for the 3 years that the offense is reported.  Based on this estimate of increased fees, a person can expect to pay $1000 – $1800 over that 3 year period.   Again, this is money wasted if the tickets are not properly defended in Lancaster Municipal Court.
Finally, if speeding tickets are reported as convictions, it can cause a suspended license.  We represent hundreds of people a year on suspended license hearings held by Texas DPS.  We help hundreds more with Occupational License Requests as a result of traffic ticket convictions in Lancaster and other surrounding cities in the Dallas area.  Don't become a statistic simply because you want to save a bit on the front end and not hire a lawyer.  We call this being pound foolish and penny wise.  Call an experienced lawyer in Lancaster to help you with your traffic tickets so that you avoid many of the penalties designed to trip you up in Texas.
Was This Article Helpful? Please Rate It: