Hire A Lawyer For Farmers Branch Traffic Tickets
Farmers Branch Ticket Lawyer
214-321-4105

Traffic tickets have become a major issue when it comes to driver license suspension issues across the State of Texas.  This article is intended to help outline some of the every day issues our Farmers Branch Traffic Ticket Lawyers assist residents of Farmers Branch, Texas.  If you have a traffic ticket, warrant, driver license suspension, or need an occupational driver license and would like to discuss it with our experienced staff after reading this article, feel free to contact our office at 214-321-4105.
Traffic Tickets In Farmers Branch, Texas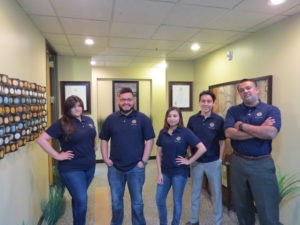 Traffic tickets are one of the most common reasons why a person's license can be suspended in Texas.  Texas is on the points system for traffic violations.  The official statement from DPS regarding points is as follows:
Points are assessed for traffic convictions. Once the conviction has been added to the driver record, points are assigned and remain on the driver record for three years from the date of conviction.

Two points are assessed for a Texas or out-of-state traffic conviction.
Three points are assessed for a Texas or out-of-state traffic conviction that resulted in a crash.

NOTE: Points are not assessed for individuals who take defensive driving. Individuals who have six or more points on their driver record are assessed a surcharge every year they maintain six or more points. Surcharge amounts are:

$100 for the first six points on a driver record.
$25 for each additional point after six.
A list of traffic violations that accrue points can be found by clicking the link.  Let our Farmers Branch ticket attorneys assist you with traffic violations to avoid a driver license suspension, surcharges and increased insurance rates.
Driver License Suspensions In Farmers Branch, Texas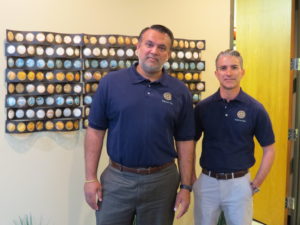 Another reason to handle traffic violations properly out of Farmers Branch, Texas is due to the severe penalties attached to convictions.  The official statement from Texas DPS on driver license suspensions for traffic ticket convictions is as follows:
A driver license may be suspended when an individual is convicted of

Four or more moving traffic violations within a 12-month period, or
Seven or more moving traffic violations within a 24-month period.

Individuals who have been convicted of at least two offenses for a violation that conflicts with a restriction or endorsement printed on their driver license are also subject to a suspension or disqualification.
Every traffic ticket that becomes a conviction puts your driving privileges at risk.  For that reason, you have to protect your record.  Once a driver license hits the suspension threshold, a notice of suspension will be sent to the driver.  You have to respond to the suspension notice or your driver license will automatically be suspended in order to respond, remember the following:
If the request for a driver license suspension hearing is submitted within the required 20 days, DPS will send a letter to the individual to the address on record. The letter will provide the date, time and location of the hearing. Please allow up to 120 days for a hearing to be scheduled. Requests made after the required 20 days will be denied, and the individual will be notified by mail.Hearings are conducted in a municipal or justice court in the county where the individual lives. During the hearing, the individual is responsible for providing facts to the presiding officer who will determine if the grounds for the suspension are valid.
Occupational Driver License Requests in Farmers Branch, Texas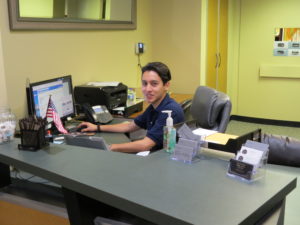 If your license is already suspended, then you may need an occupational driver license.  To check on your license status click here.  In order to obtain an occupational driver license you have to file a formal petition and have the request granted by a judge.  The official statement from DPS on occupational license requests is as follows:
An occupational license, also called an essential need license, is a special type of restricted license issued to individuals whose driver license has been suspended, revoked or denied for certain offenses other than medical or delinquent child support.NOTE: Individuals may still qualify for an occupational license even if their driver license has been suspended for surcharges.An occupational license authorizes the operation of a non-commercial motor vehicle in connection with an individual's:

Work,
School-related activities, or
Performance of essential household duties.
Hire a Farmers Branch Traffic Ticket Attorney
The main thing to remember is that driver license suspensions, traffic ticket convictions and occupational license requests can almost always be avoided by hiring experienced traffic ticket attorneys in Farmers Branch, Texas.  Take the time to call a ticket lawyer in Farmers Branch today if you have outstanding tickets that need to be resolved properly.  Our ticket lawyers in Farmers Branch can be reached by calling 214-321-4105.  We look forward to assisting you.
Was This Article Helpful? Please Rate It:
★★★★★
"
Thank you for the help!
"
★★★★★
"
I am so appreciative of the quality of customer service I received.
"