How To Check To See If Your License Is Eligible In Texas
Driver License Eligibility Check For Texas
214-321-4105

Many Texans do not realize that they have a license that is currently suspended or ineligible.  This can cause serious financial and personal damage to a person if they are pulled over and arrested for driving while license invalid.  In some cases, a charge of this type can cause a person to serve jail time up to 6 months in jail and be subject to a fine as high as $2000.00 plus court costs.  Further, a surcharge penalty in the amount of $750.00 must be paid as well as driver license reinstatement fees of $105.75.  Based on the severity of the punishment it is important to be able to do a driver license eligibility check on yourself to determine if there is an issue that needs to be resolved to get your driver license back in good standing.  This article is intended to help those that are trying to determine the status of their Texas driving privileges.  If you would like to talk with our Dallas lawyers that help with suspended license issues after reading this article, feel free to contact our office at 214-321-4105.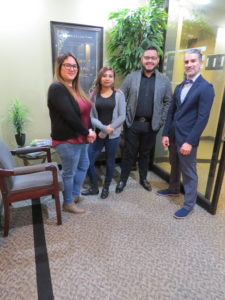 How To See If Your License Is Eligible In Texas
There are companies that advertise how to do this for a fee, but do not use them.  The best way to determine if your license is eligible is by visiting the state website for eligibility checks.  This service is free to the public.  Before you can do the search you will need the following information:
Driver License Number
Date Of Birth
Last 4 Of Social Security Number
If you have this information available then you can click on this link to do your search:  Driver License Eligibility Check.
Get A Lawyer For A Suspended License Issue In Texas
If you do the eligibility search and determine that your license is suspended or ineligible for any reason, it is imperative that you resolve those issues as quickly as possible to avoid the penalties stated above.  Having a legal professional on your side to assist you with this process can be huge advantage in helping you navigate through the legal system without causing further harm to your driving privileges.  Take the time to contact a lawyer in your area for driver license suspension issues.
Was This Article Helpful? Please Rate It: