Theft Tickets In Mesquite, TX
Tickets For Theft In Mesquite, TX
214-321-4105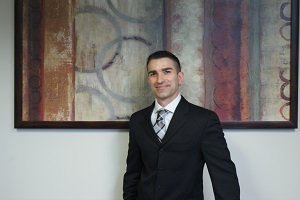 Being charged with a theft ticket in Mesquite, Texas is one of the most serious allegations that can be levied against a person at the Municipal Court level.  Theft tickets have the potential to damage a person's reputation, job opportunities and civil liberties.  Because of the serious nature of Mesquite theft charge it is important that a defendant take the appropriate steps to protect themselves from the offense becoming a conviction.  This article is intended to outline the law and how to formulate a basic defense until you have time to speak with a legal professional about the specific facts related to your case.
Mesquite, Texas Theft Law
The theft laws in the state of Texas are very simple.  If you take property from somebody without their effective consent or have knowledge that the items were stolen then you could be charged with a potential theft case.  Texas Penal Code Chapter 31 contains the specific code sections and exact language of the laws that apply to theft charges.  If you would like to read the specific code sections click here.
Defending Theft Tickets In Mesquite, Tx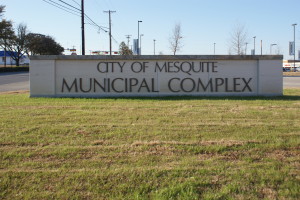 A good defense always starts with the right plea.  Starting with the correct plea enables a person to preserve very important and valuable rights that are key to successfully defending a theft case in Mesquite.  The correct plea is "not guilty."  Any other plea will waive certain rights that are necessary to developing an appropriate defense.
Once the correct plea has been entered, you can then start the hard work of developing a strategy to either have the ticket dismissed outright or work towards obtaining an offer in order to protect your record from having a conviction reported.  Either by dismissal or some other method, the goal is to insure that it is not reported.
Strategies For Mesquite Theft Tickets
It is hard to outline a particular strategy without first knowing the facts and circumstances that gave rise to the theft case in the first place.  For this, you will need to discuss your case with an experienced ticket attorney in Mesquite that has represented those charged with theft in the past.  Our team of legal professionals can sit down with you and gather the necessary facts to determine what your best course of action would be.
After this step is taken, we can then develop motions for discovery, motions to quash and motions in limine on your behalf in depending on what is necessary to provide you with the best possible defense.  If you would like to talk with an experienced theft ticket attorney in Mesquite, Texas call our office today.  We handle many different matters for residents in Mesquite and have multiple sites dedicated to helping mesquite public at large.  For Example, If you are looking for information on how to defend a speeding ticket in Mesquite click here.
feel free to contact us:
Was This Article Helpful? Please Rate It: