TRAFFIC TICKETS IN PLANO
HOW TO HANDLE TICKETS IN PLANO
TRAFFIC DEFENSE ATTORNEY IN PLANO
1-214-321-4105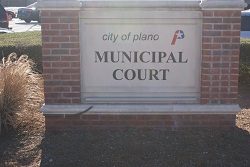 Plano is a hotspot for traffic tickets. Speeding, red lights, stop signs, you name it and chances are that Plano has written a citation for it. If you have received a citation out of this court contact us to go over your case today.
A problem that many people have when contacting us is the inability to locate the citation. Plano's website is very user friendly when it comes to looking up citation information. It gives you the option to make the payment online even to save you time from going to the court but we urge strongly against that. Making a payment online is generally offered for guilty and no contest pleas which can result in convictions.
When you have a citation, you generally encounter 3 pleas to choose.  Those pleas are guilty, no contest, and not guilty.  Not each one will always result in the same outcome. We must review the information for you in the court at an attorney docket to ensure we get the right information necessary to make the best choice possible regarding your tickets.
The settings at this locale are generally a month out which gives you ample time to provide us with any proof that could be relevant to your case. If you had insurance at the time of the offense, or the registration was valid, or you had a valid license and did not have it on you at the time we can take the evidence provided
Getting the ball rolling for Plano is pretty simple but it does require you to make yourself available to come down to the office to provide your signature on the paperwork if it happens to be in a warrant status. For more information on warrant status tickets in Plano, review the information found here. If you are ready to hire a professional staff and an experienced attorney, or even if you just want to go over the information in detail, call 1-214-321-4105.
Was This Article Helpful? Please Rate It:
★★★★★
"
Been ticketed twice in Plano for ticket within a 2 month period. Agree they are aggressive there looking for traffic offenders.
"
★★★★★
"
The staff was very helpful and I feel very confident in his ability to defend my citation.
"
★★★★★
"
Great place to get tickets taken care of. This would be my second time using this law firm and both times have received exceptional services plus Jorge was able to work out a payment plan for me. Thank you!
"