Why Under-insured and Uninsured Motorist Coverage Is So Important In A Motorcycle Wreck
Accident Attorney In Texas
Uninsured Under-Insured Motorist Coverage
1-214-321-4105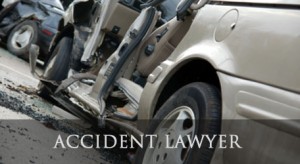 We recently had a client retain our office to assist them with a motorcycle accident in the Fort Worth area.  The client was driving a motorcycle when a drunk driver struck him at a high rate of speed.  The injuries were so severe that the client spent over 2 weeks in the hospital recovering from the injuries.  The issue when a severe accident of this type occurs is how much coverage does both the drunk driver have to cover the accident and does the injured client have any other coverage through their own policy?  Both of these questions must be addressed in the beginning of the case to determine where the client stands financially to assist them with the injuries.  This article will paint a worst case scenario based on a real world result in an effort to encourage the reader to obtain certain coverages in their insurance policy to protect them from being bankrupted by an accident on the road.
THE BACKGROUND, POLICY PURCHASED AND COVERAGE
The background of the story is much like any other.  The client purchased a brand new Harley Davidson to enjoy.  The bike was beautiful.  It was one of the things he enjoyed most in life.  However, when he purchased the insurance policy for the bike, he only purchased the minimum liability coverage required by law.  That coverage only covers accidents that were his fault.  This type of coverage limits the person injured by the motorcycle in the amount of $30,000.00.  It does not cover any injuries that he would sustain as the result of an accident.  Nor does it cover an accident where the fault was on someone else if they did not have insurance.  The problem with this type of coverage for a motorcycle is that if a motorcycle gets in a wreck with another car, it doesn't matter where the fault resides.  The motorcycle driver will always suffer the biggest part of the injuries.  After all, car versus motorcycle… car wins every time.
So in steps our office, and we find that not only did the drunk driver not have a license, but he had no insurance either.  Of course, he was arrested.  However, that is not going to pay the bills from all the injuries he caused.  So how does the injured client get paid for his injuries?
NO INSURANCE COVERAGE = NO MONEY TO PAY FOR YOUR INJURIES
The answer to the question above is simple.  There is no money through insurance coverage to pay for any of the injuries sustained as a result of the car accident.  The injured client will be responsible for all the damages he sustained.  Sounds very harsh right?  How can a drunk driver not be required to pay?  Well, you can sue the drunk driver and get a piece of paper that says he is responsible for the injuries.  That piece of paper could even state a number like $200,000.00.  But if the drunk driver has no assets, does that really help the injured person?  Of course not.  It is an uncollectible judgment.  How can this happen though?  Isn't insurance supposed to avoid this from happening?
UNINSURED UNDER-INSURED MOTORIST COVERAGE
The answer to that question is yes, but only if you purchase the correct coverage.  In my opinion, the insurance agent who sold our client the minimum policy should be ashamed of themselves.  I'm sure the client went into the office and said, "give me the cheapest policy you got."  The agent then should have said, "look bud.  You are driving a motorcycle.  The cheapest policy we have to cover you isn't the cheapest policy available.  You are going to need under-insured and uninsured motorist coverage.  Because if you get in a wreck, your injuries are going to be severe."  So what is underinsured and uninsured motorist coverage?
UNDERINSURED MOTORIST COVERAGE:  Most accidents are covered by the insurance policy of the person that caused the accident.  However, those policies have limits.  For example, in Texas the minimum policy limits are $30,000.00 for injuries per occupant.  But what if your injuries go over this amount?  In that case, the insurance company is only required to pay what was purchased by the customer.  So if your injuries are $60,000.00 how do you get the rest of the money?  The easiest way is to file a claim under your under-insured motorist coverage on your own policy.  However, you have to purchase this protection.  It is not simply afforded to you.  You can purchase up to $300,000.00 in extra coverage for under-insured for just a few extra dollars a month.  And let us be honest.  Even when a person does purchase insurance in Texas, they are almost always going to purchase the minimum amount.  Do you really want to be stuck with big doctor bills that could bankrupt you because a drunk driver wrecks your life and only purchased the minimum policy amount?  Buy the extra coverage!  Get as much of it as you can if you are a motorcycle driver or otherwise.
UNINSURED MOTORIST COVERAGE:  Uninsured motorist coverage works much the same way.  If a drunk driver has no insurance at all, then your coverage steps in to make up the difference of what that driver should have carried.  In Texas, we have a huge problem with uninsured drivers.  It is safe to say that you drive around uninsured drivers every day.  Any one of these people can hit you and cause you injury.  When they do and you are injured, they may go to jail, but you are still left holding the bag.  Don't put yourself in this situation.  Get as much uninsured motorist coverage as you can.
WHAT HAPPENED TO THE CLIENT?
Back to our client who did not purchase this coverage.  We had to tell him that all his injuries were not going to be covered by the drunk driver or his own insurance.  It was a very difficult conversation to have with a person sitting in a hospital bed.  We are currently investigating whether or not the driver was over served at a bar that we can then sue to hold responsible.  However, this is not the best position to be in.  Please, if you are going to drive a motorcycle don't purchase the "cheapest policy."  Purchase the cheapest policy that covers you if you are in an accident with an uninsured driver.
Was This Article Helpful? Please Rate It: