How Does A Person Qualify For An Occupational License In Texas?
How Does A Person Qualify For An Occupational License In Texas?
Occupational Driver License Lawyer In Texas
Experienced Attorneys In Texas For Driver License Issues
214-321-4105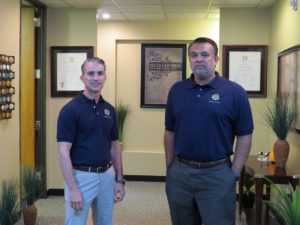 There are many reasons why a person's driver license privileges can be suspended in Texas.  Once the suspension happens, it is imperative that the issue be resolved as soon as possible in order to avoid further criminal action against the driver.  Driving on a suspended license in Texas can be punished more severely than the suspension itself.  For example, it is a class "b" misdemeanor punishable by up to 6 months in jail for driving on a suspended or invalid license if certain other conditions are met.  The hope is that after reading this article you have a good understanding of how to search your license for possible suspensions and what an experienced occupational license attorney will need in order to assist you with driving legally again.
HOW TO SEARCH THE STATUS OF A TEXAS DRIVER LICENSE
First we must do a background search on the individual we are trying to assist with an occupational license to determine the reason for the suspension.  In order to do this, we are going to need some identifying information to do so.  That information is as follows:
Driver License Number
Date Of Birth
Last 4 Numbers of Social Security
Once we do the background check, then we can determine exactly what needs to happen to get the driver back on the road.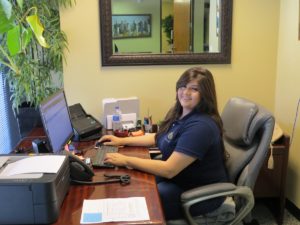 THE MOST COMMON REASONS FOR A DRIVER LICENSE SUSPENSION IN TEXAS
Crash Suspension
Your driver license can be suspended under the Texas Safety Responsibility Act if you meet the following criteria:
You were involved in an automobile crash;
The investigating officer lists contributing factors that indicate you were responsible;
You did not have automobile insurance at the time of the crash; and
The crash resulted in injury, death, and/or property damage of $1,000 or more.
Driving While License is Invalid (DWLI)
If you drive a motor vehicle while your driver license is suspended, revoked, denied, or cancelled you are driving while your license is invalid (DWLI). During this time, if you are stopped by law enforcement, cited and convicted for a traffic violation or for the offense of DWLI, your driver license will be suspended for an additional period of time.
Alcohol-Related Offenses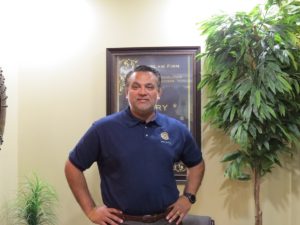 Driving While Intoxicated (DWI) for Adults
If you are 21 years of age or older at the time of the violation and convicted of Driving While Intoxicated (DWI), a court may require one or all of the following:
Attend an Alcohol Education Program. This can include:

Serve a Driver license suspension for a period not to exceed two years and pay a $100 Reinstatement fee, in addition to paying any other outstanding fees;
Obtain a Financial Responsibility Insurance Certificate (SR-22) from an authorized insurance company (an SR-22 must be maintained for two years from the date of conviction.)
Serve probation.

If granted probation, you will be required to complete a 12-hour class in an authorized Alcohol Education Program unless the requirement is waived by the presiding judge.
Evidence of completion of the appropriate Alcohol Education Program must be submitted to the Department within 180 days from date of conviction or the driver license will be revoked. A Reinstatement fee will be required if the driver license is revoked;

Install an ignition interlock device on your vehicle as a condition of driving.

You will be required to apply for an Interlock Restricted driver license to be eligible to drive.
If your driving privilege is suspended in addition to the interlock requirement you may be eligible to apply for an Occupational driver license. If you need to drive for work or essential needs purposes during the suspension period please contact your resident county court or justice of the peace court for information on how to apply for an order granting an Occupational driver license.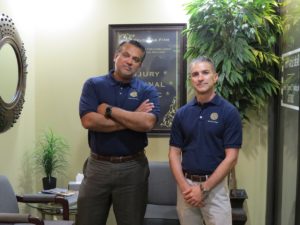 Drug or Controlled Substance Offenses
If you are convicted of a drug or controlled substance offense:
Your driver license will be suspended for 180 days; and
You are required to complete a 15-hour class in an authorized Drug Education Program (Drug Education Program courses completed online will not be accepted).
You must pay a $100 Reinstatement fee, in addition to any other outstanding fees owed; and
You must obtain a Financial Responsibility Insurance Certificate (SR-22) from an authorized insurance company (an SR-22 must be maintained for two years from the date of conviction); and
If you did not have a driver license at the time of the offense, you will be denied the issuance of a driver license for 180 days. This denial of issuance, also known as an Order of Prohibition, starts when you contact the Department inquiring about applying for, or obtaining, a driver license.
Drug Education Program
Approved Drug Education Program classes are offered through the Texas Department of Licensing and Regulation (TDLR). Failure to complete the required 15-hour class will result in a revocation of your driver license beyond the original 180-day suspension.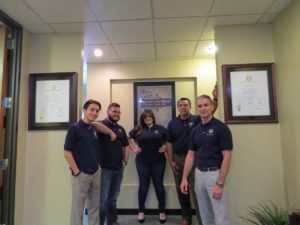 What is an Occupational Driver License?
An occupational driver license, also called an essential need license, is a special type of restricted license issued to you when your driver license has been suspended, revoked or denied for certain offenses, other than a medical reason or delinquent child support. If you have been suspended as a result of a surcharge assessment, you may still qualify for an occupational driver license.
An occupational driver license authorizes you to operate a non-commercial motor vehicle only in connection with:
Work,
School-related activities, or
Performance of essential household duties.
HOW MUCH DOES IT COST?
Normally the fees can range depending on the record.  You need to consider the following expenses when obtaining an occupational license in Texas:
Do you have reinstatement fees?  DPS normally charges a reinstatement fee to obtain an occupational license.  they can range around $100 to $200.00 depending on the length of the suspension.
Court Costs.  Just to file an occupational license in North Texas, you are looking at a filing fee between $75 – $275 range.  For example, in Dallas County, the filing fee is $267.00  Every county varies in the filing fee cost, but it will still be an expense that must be considered when budgeting.  Because of changes in the law, occupational driver license lawyers in Texas are now able to file petitions in the justice courts in the county where the person resides.  This can save a considerable amount of money for the filing fees of a case depending on the venue chosen to file the occupational driver license request.
Attorney's Fees.  Attorney's fees can vary as well depending on the ease in which an occupational license can be granted and the amount of responsibility that the attorney chooses to take on regarding the processing of the petition.  There are some counties that have very rigid procedures when it comes to requesting an occupational license.  Other counties are more streamlined and efficient.  Depending on those circumstances an attorney can charge as little as $500.00 and as much as $950.00 for their services.  This may or may not include the fees associated with the case.  See the section below to understand how our occupational driver license lawyers bill our clients and what services that includes.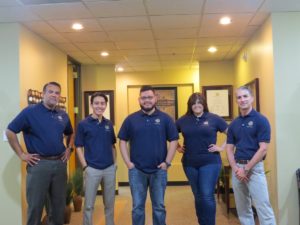 UNDERSTANDING ATTORNEY'S FEES FOR OCCUPATIONAL DRIVER LICENSE
If our law firm is hired, we set our attorney's fees to include the following services:
Court Filing Fees (range is normally between $67.00 to $267.00 depending on which court the petition is filed)
Certified Copy of Driving Record
Reinstatement Fees – Visit this link to see what your reinstatement fees are.
Occupational Driver License Fee
Many attorneys do not cover these fees, so you must be careful to ask what you are paying for when you do choose to hire an occupational driver license lawyer.  Some lawyers simply get the occupational license order and force you to pay all the additional fees that it will take to actually get the driver license in the mail.  If this isn't done properly, then the order obtained by the lawyer will expire and you will have to go through the entire process again.
In our opinion, it is better to include all the services required in the fee to make sure that our clients obtain the occupational driver license order and the actual license.  It does not do the client any good to hand them an order and tell them, "good luck."  Yes, the fees we would charge to do this would be less, but the client is left hanging in the process.  We are running a business and we have to make a profit to stay in business.  But we have chosen to do the extra steps in order to make sure the job is done right.  This means our fees may be a little more than the competition, because it also covers more work.  The clients that do choose to hire our office are looking for the peace of mind in knowing that we will handle the case and all the procedural details until the occupational driver license is obtained in the mail.
HOW LONG IS AN OCCUPATIONAL LICENSE GOOD FOR BEFORE IT EXPIRES?
An occupational license is good for up to 2 years.  Depending on the length of the suspension we normally request that it expires at the end of the suspension period so that a person  can obtain their normal class "c" license back.  Sometimes the conditions of the suspension require us to modify this procedure.  A game plan is usually set forth after a consult with our staff of occupational license lawyers.  If you have more questions about the occupational license process in Texas, feel free to contact our attorneys today.
Was This Article Helpful? Please Rate It:
★★★★★
"
Thank you for the information!
"
★★★★★
"
Hired them on a Wednesday. By Friday I had my occupational order and was driving legally. Thanks for the speedy work!
"
★★★★★
"
Great information! I will be calling on Friday.
"