Attorney For Traffic Ticket In Royse City – Traffic Stops
Traffic Stops In Royse City, TX
214-321-4105
This article is intended to help those that have been stopped to understand the legal requirements to have a valid traffic stop in Royse City, Texas.  If you would like to discuss your traffic tickets after reading this article with an experienced traffic ticket attorney in Royse City, Texas contact our office today.
Traffic Stops In Royse City, Texas
As stated in previous articles about traffic stops, an officer only need to think that a traffic offense occurred to make a stop.  The standard is very low.  Although the officer's observations do not have to be sufficient by themselves to establish the traffic offense, the officer must be clear on the elements of the law that constitute the traffic offense.  What the officer actually observes must be against the law.  For example, a driver has not committed an offense of failure to signal a lane change if he exits the highway without signaling but does not have to move into another lane to exit as were the facts in Trahan v. State.  Or an officer might make a traffic stop based on no front license plate, but the officer seas that the license plate is in the windshield area (sufficient under the Transportation Code Section 502.404) as outlined in State v. Losoya 128 S.W. 3d 146, or that the car is registered in a state that does not require front license plates, the officer has no further reason to continue detaining the driver.  During an investigation of a traffic violation, if an officer develops a reasonable suspicion that another violation has occurred, the scope of the initial investigation extends to include the new offense.
Community Caretaking Exception
Even without reasonable suspicion that a crime has occurred, an officer may be justified in a temporary detention if an occupant of a vehicle presents a danger to themselves or another.  Further, if the occupant appears to need assistance this can legitimize a stop.  In evaluating whether an officer reasonably believes that a person needs help to justify a stop based on the community caretaking function, courts look to a list of four non-exclusive factors:
the nature and level of the distress exhibited by the individual
the location of the individual
whether the person was alone or had access to assistance other than that offered by the officer; and
to what extent the individual, if not assisted presented a danger to himself or others
Lawyers That Defend Traffic Tickets In Royse City, Texas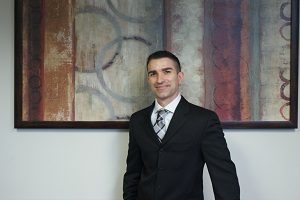 If you have concerns about your traffic stop in Royse City, Texas or would simply like to discuss your case with a legal professional, we encourage you to contact our office today.  Have our experienced team of attorneys and legal assistants evaluate your case to see what type of legal defense you have available to you.  Regardless of the matter, our ticket attorneys in Royse City can help.  Even if it is for drug paraphernalia in Royse City, our attorneys have defended the matter.  Call our office today.
Was This Article Helpful? Please Rate It: