Avoiding Speeding Ticket Convictions In McKinney Municipal Court
Speeding Ticket Defense
McKinney Ticket Attorney
214-321-4105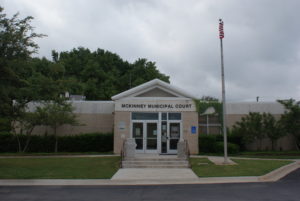 Speeding ticket convictions have become a serious financial burden for many Texas drivers across the state.  Lack of knowledge about the surcharge program in Texas and driver's license suspension guidelines is an ever mounting problem.  This article is intended to shed some light on the issues related to speeding ticket convictions in McKinney Municipal Court and the surrounding communities.  If you would like to discuss your speeding ticket with an experienced McKinney Attorney after reading this article we encourage you to contact our legal team today.
Texas Surcharge Program For Speeding Tickets In McKinney
The bottom line is that you have to avoid the conviction for speeding at all cost.  Convictions are how DPS finds out about your speeding ticket.  The problem with McKinney is that they have rules that are not founded in the law or are reasonable in many circumstances to allow a person to avoid a conviction.  For example, if you were stopped and issued multiple violations, McKinney Municipal Court policy is to only allow deferred adjudication for one of the offenses.  The others have to be reported as convictions or set for trial.  This rule is utterly ridiculous in our opinion and has caused great harm to many citizens trying to honestly resolve their cases.  In response to this policy, we have instructed our clients to appeal their cases out of McKinney Municipal Court in an effort to get the cases in a more friendly venue located in Collin County.  For more information on how to avoid convictions, give our office a call to discuss your case further.
Once the convictions are reported, they are almost impossible to erase or have removed.  Texas DPS can assess surcharges for moving violations in the following manner:
Points are assessed for traffic convictions.  Once the conviction has been added to the driver record, points are assigned and remain on the driver record for three years from the date of conviction.

Two points are assessed for a Texas or out-of-state traffic conviction.
Three points are assessed for a Texas or out-of-state traffic conviction that resulted in a crash.

Individuals who have six or more points on their driver record are assessed a surcharge every year they maintain six or more points. Surcharges amounts are:

$100 for the first six points on a driver record.
$25 for each additional point after six.

Driver's License Suspensions For McKinney Traffic Tickets

Speeding Ticket Attorney In McKinney

The official statement from DPS on driver's license suspensions for speeding tickets in McKinney is as follows:

A driver license will automatically be suspended if an individual is convicted of:

Four or more moving traffic violations within a 12-month period, or
Seven or more moving traffic violations within a 24-month period.

Individuals who have been convicted of at least two offenses for a violation that conflicts with a restriction or endorsement printed on their driver license are also subject to a suspension or disqualification.

You have to think about these issues each and every time you get a speeding ticket.  You don't reach a suspension on the first moving violation you get.  However, that first violation is what paves the road to the suspension.  This is why you have to contest each and every ticket you get in McKinney regardless of whether or not you believe you were guilty.  Not to do so is risking your ability to commute freely across this great state.  For more information contact our speeding ticket defense attorneys in McKinney today.
Was This Article Helpful? Please Rate It: