Speeding Ticket Defense Attorneys For McKinney Municipal Court
McKinney Speeding Ticket Defense
Ticket Lawyers In Mckinney, TX
214-321-4105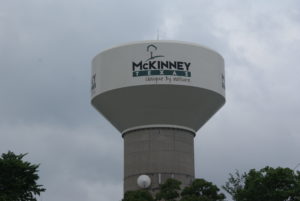 Speeding tickets have become a serious issue related to driver's license suspensions, excessively high insurance rates and surcharge penalty fees associated with speeding ticket convictions.  This article is intended to help you understand the legal landscape when it comes to traffic laws and how important it is to take every opportunity to make sure to keep your driving record clear.
Driver's License Suspensions For Speeding Tickets
Speeding tickets are one of the main reasons for driver's license suspensions in Texas.  Most of the suspensions are due to defendants not handling the ticket properly.  For example, I was standing in line at a municipal court the other day and overheard a person tell the clerk, "I don't want to keep it off my record.  I did it anyway.  Just give me some time to pay."  These are the people that call us six months later asking how much it takes to get an occupational license.  The reason is because every ticket you pay without contesting it is considered a conviction.  Convictions are tallied by Texas DPS and given a certain number of points.  Once you reach 6 points, you get suspended.  Each ticket ranges from 2 – 3 points depending on the violation.  So less than 3 tickets and you bought yourself a suspended license.  Get pulled over on a license that is invalid and you could be charged with a class "b" misdemeanor and serve up to 6 months in jail.  We know this because we defend people who make these types of mistakes every day.
Increased Insurance Rates Due To Speeding
Insurance companies are greedy bastards.  No reason trying to hide the truth.  You get in a wreck, they try to screw you out of your personal injury money and cut corners when fixing your car.  Get a speeding ticket and they are looking to increase your rates.  Normally the increase is anywhere from $30.00 to $50.00 per month over a three year period.  This totals anywhere from $360.00 to $600.00 you just flushed down the toilet.  Our experienced traffic ticket attorneys don't charge anywhere near this amount to help you.
Surcharges For Speeding Tickets
Want to waste some money fast?  Get put into the surcharge program and watch it fly out the window.  DPS normally charges $150.00 per year for at least 3 years and an additional amount for each point above 6.  So, you get the bill for your increased insurance rates and then you get the bill for DPS.  If you don't pay it, then you get a license suspension until you do.  So really, a bad driving record can total more than $500.00 extra per year just to keep your license and insurance.
Hire A Lawyer For Your Speeding Ticket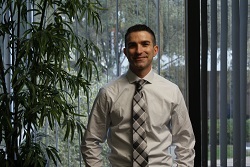 Don't be pound foolish and penny wise.  The value of the service we provide is well worth the price.  In most cases we can be hired over the phone and have online chat ability to talk with you about your case.  Hire an advocate that is working to get you the best result possible for your speeding ticket.  Take advantage of our level of experience and education.  Call our McKinney traffic ticket lawyers today.
Was This Article Helpful? Please Rate It: