Avoiding Speeding Ticket Convictions In Seagoville TX
Keeping Speeding Tickets Off Your Record
Seagoville Speeding Ticket Advice
214-321-4105
If you have been issued a speeding ticket in The City of Seagoville, TX and are looking for advice on how to keep the violation from affecting your insurance rates, driving record and driving privileges, our experienced staff of legal professionals can help.  This article was written to help outline some of the steps that must be taken in order to protect your driving record.  If you would like to discuss your speeding ticket in Seagoville with our traffic ticket attorneys, pick up the phone and call us today.
Speeding Tickets In Seagoville
What one must understand from the beginning about speeding tickets is that they are becoming the single largest reason for driver's license suspensions in Texas.  With the advent of electronic monitoring and the internet, it has allowed cities like Seagoville to become very efficient at reporting speeding ticket convictions to The Department of Public Safety as required by law.  Because of this ability, it has become more and more important to consult an experienced speeding ticket attorney about your moving violation before taking any action in an effort to avoid the potential of losing your driving privileges.
DPS keeps track of speeding tickets through the cities that issue the violations.  So, the goal of any good speeding ticket lawyer is to cut off the line of communication between DPS and the municipal court responsible for reporting.  The most basic step taken on behalf of a speeding ticket client in Seagoville, Texas is to enter a plea of "not guilty" on behalf of the client.  Once this plea is entered, it protects all of the procedural and substantive rights of the defendant and allows the speeding ticket lawyer to review all of the evidence against the driver.
Normally, this evidence is reviewed at a pre-trial hearing set by Seagoville Municipal Court.  A prosecutor for Seagoville will be in attendance at this hearing.  If the evidence shows a lack of supporting documents or tangible evidence in order to prosecute, then the case will normally be dismissed or reset for the attorney to file the appropriate motions to dismiss.  If the case is solid, then the speeding ticket attorney will negotiate an agreement with the prosecutor for Seagoville to protect the record of the driver.
It must be said that simply hiring an attorney for your speeding ticket does not mean that your case will magically disappear.  However, hiring a speeding ticket attorney can save you thousands of dollars in surcharge penalties, occupational license fees and insurance rates.  If you have received a speeding ticket in Seagoville, we suggest you contact a legal professional today.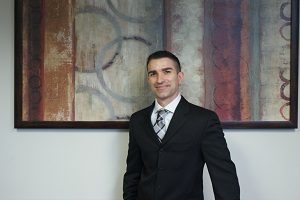 Was This Article Helpful? Please Rate It: