Attorneys That Defend Assault Tickets In Wylie Texas
Assault Tickets In Wylie
Wylie Assault Ticket Attorneys
214-321-4105


Assault cases are delicate issues in that they can have numerous consequences outside of any punishment that can be handed down by a municipal court or justice court located in Wylie, Texas.  This article is intended to give a brief description of the law of assault and how to handle your assault ticket in Wylie, Texas to avoid having a conviction reported on your permanent record.  If you would like to talk with our ticket attorneys in Wylie about your assault case, feel free to pick up the phone and give our office a call.
The Law Of Assault In Wylie, Texas
An assault that would be filed in a municipal or justice court in Wylie, Texas is limited to the types of cases that do not cause serious bodily injury but are still alleged by the victim to be unwanted contact by the defendant.  Some of the types of assaults that fit this category are as follows:
Slapping
Pushing
Spitting
Kicking
Throwing Objects
If the action can be seen as unwanted, then it can reasonably be assumed that it will fit the loose description of an assault.  From there, it is up to the defendant to mount a defense.  Defenses can take many different variations based upon the alleged victim.  If the alleged victim is cooperative, then in many instances an experienced ticket attorney in Wylie will recommend that the person sign an affidavit of non-prosecution.  This affidavit outlines that the incident that took place either (1) did not happen as alleged or (2) is not an occurrence that deserves punishment and no longer wishes to proceed with charges.
If the alleged victim is not a cooperative person, then it is up to the Wylie ticket lawyer to begin preparing for trial.  Many times if a case is set for trial, the alleged victim will not appear.  If the victim does not appear, then most cases will be dismissed due to the witness being unavailable to cross-examine at trial.  If the witness does appear, then the case lives and dies upon the testimony of both the alleged victim and the defendant.  Questions can arise regarding self-defense, moliter manus imposuit, or mutual combat.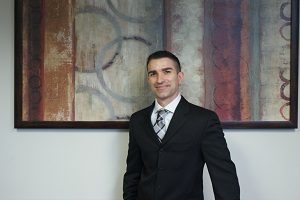 If you have been charged with assault in Wylie, Texas and need assistance from an experienced attorney we suggest you contact our legal team today.
Was This Article Helpful? Please Rate It: