Lawyer For Traffic Tickets In Wylie, TX

Traffic Ticket Attorney In Wylie
Wylie Traffic Ticket Lawyer
214-321-4105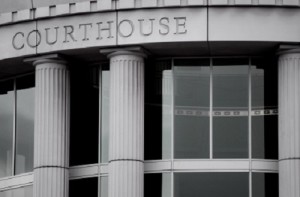 Lawyers are becoming an increasing necessity when it comes to traffic ticket defense in Wylie, Texas and the surrounding communities.  With the heavy handed laws that apply to moving violations in Texas it is increasingly important that tickets remain off a driver's permanent record.  The consequences of not having a clear driving record can be devastating.  This article is intended to outline how a lawyer can assist you with your traffic tickets in Wylie, Texas.  If you would like to talk with a Wylie traffic ticket lawyer after reading this article, feel free to contact our office today.
Entering The Appropriate Plea In Wylie Municipal Court
An experienced Wylie traffic ticket lawyer always starts off with entering the correct plea for their client in their letter of representation.  Many lawyers never actually enter a plea for their clients until the end of the case.  However, without a plea being entered, a defendant is not entitled to some very important documents in the case.  Namely, a complaint is only required to be provided to a defendant after a plea of "not guilty" has been entered.  The complaint is the charging instrument that is required to be provided to defendants that establishes the offense that was committed and how the prosecutor intends to establish the guilt of the defendant.  An experienced attorney knows this and takes advantage of the plea so that their clients are not taken advantage of by the prosecutor.
Appearing In Wylie Municipal Court
Once an attorney is retained, there is no need for the defendant to appear in Wylie Municipal Court.  This advantage is one of the most cited benefits of hiring a lawyer for those that have busy work schedules.  In order to defend a traffic ticket properly, it takes time.  Time is a valuable commodity.  By hiring a traffic ticket lawyer in Wylie, you get to free up your time for other matters.
Negotiating With Wylie Prosecutors
Negotiating with Wylie prosecutors is a task best left to a legal professional.  We have seen many choose to represent themselves and get in over their heads by either not stating the law correctly or sharing too many facts about the case and allowing the prosecutor to formulate the theory of their case.  Negotiating is a learned skill earned by experience and a dash of charm.  Allow our experienced traffic ticket attorneys in Wylie to negotiate on your behalf.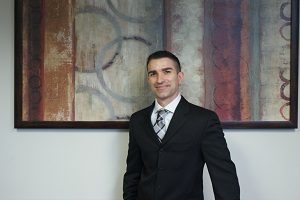 Was This Article Helpful? Please Rate It: