Speeding Ticket Defense Attorney In Wylie, TX
Wylie Speeding Ticket Lawyer
Speeding Ticket Defense Attorney
214-321-4105
If you have recently received a speeding ticket in Wylie, Texas it is important that you understand the laws in place to monitor speeding tickets as well as the consequences of having a Wylie speeding ticket reported on your permanent record.  This article is intended to give basic information about speeding ticket convictions and how to protect yourself from having a conviction reported to DPS.  If you would like to discuss your case with a speeding ticket lawyer in Wylie after reading this article contact us today.
Speeding Ticket Convictions In Wylie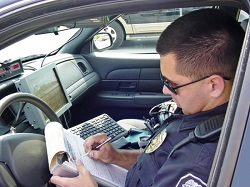 Speeding tickets only become a problem when they are reported as convictions to Texas DPS.  Many people who have convictions for speeding tickets find themselves dealing with issues as serious as driver's license suspensions, surcharges, and excessively high insurance rates.  The most common reason for speeding ticket convictions is the lack of knowledge on how to defend a speeding ticket.
Some of the stories we have heard over the years when it came to mistakes made handling speeding tickets in Wylie are as follows:
"I just went down and paid the speeding ticket."
"My speeding ticket was in warrant, so I paid off the warrant."
"I entered into a payment plan with Wylie Municipal Court for my speeding ticket."
You cannot pay off a speeding ticket or enter into a payment plan to pay off a speeding ticket in Wylie Municipal Court without it being reported as a conviction on your record.  Article 27.14 of The Code of Criminal Procedure is clear that any payment or payment arrangement for speeding tickets must be treated as a conviction.  This forces Wylie Municipal Court to report the conviction to DPS.  Once DPS has knowledge of the speeding ticket, they are required to assess points against the driver's driving record.  These points are then used to penalize drivers that would be considered "high risk."
Penalties can be any one one of the following:
Annual Surcharge penalties starting at $150.00 per year
Suspension of a Driver's License
Increased Insurance Rates as high as $500.00 per year
The requirement to obtain an occupational license to drive legally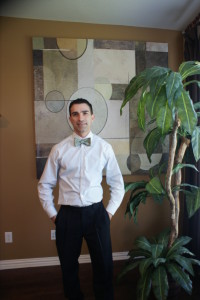 In order to defend a speeding ticket properly you have to treat the issue seriously.  A speeding ticket lawyer in Wylie, TX can help you understand the pitfalls to avoid when dealing with a speeding ticket offense.  We encourage you to contact our Wylie speeding ticket attorneys today.
Was This Article Helpful? Please Rate It: