Corinth Traffic Ticket Defense Lawyer
Corinth Traffic Ticket Defense Lawyer
Traffic Ticket Defense Lawyer
214-321-4105
Getting a traffic ticket is no fun.  The only thing less fun than getting a ticket in Corinth is trying to figure out what to do with it so that your driving privileges, insurance rates, and driving record remains in good standing with DPS.  Many people choose to hire a Corinth Ticket Attorney to help them navigate through the pitfalls that can occur when a ticket is not handled properly.  This article is intended to give the reader general information about Corinth Municipal Court.  If you would like to discuss your recent traffic ticket with an experienced team of attorneys and legal assistants for Corinth Municipal Court feel free to call us today.
Corinth Municipal Court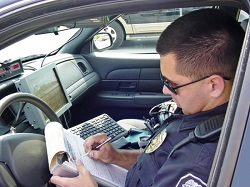 The official statement listed on the Corinth Municipal Court website about the function of the court is as follows:
The Municipal Court has jurisdiction over Class C misdemeanors issued by City police officers, code enforcement officers, animal control officers, and the fire marshal.
The court clerk's office is responsible for processing the clerical work of the Municipal Court, setting trial dockets, collecting court fines and fees, maintaining court records, and performing administrative duties delegated by the Municipal Court judge.  The site goes on to tell you that they cannot offer legal advice to you regarding your case.  It is your responsibility to know what the law is and how it can negatively impact you.  This of course, is an unreasonable standard that has caused many to be injured as a result of not handling their tickets properly.  We encourage you to call a lawyer to discuss your case before you take action on your tickets in Corinth.  It could be the difference between a suspended driver's license and your ability to travel freely across the state.
Corinth Municipal Court Contact Information
3300 Corinth Pkwy.
Corinth, TX  76208
Ph: (940) 498-3236
Fx: (940) 498-3247
Hours
Monday – Thursday
7:30 am – 5:00 pm
Friday
7:30 am-11:00 am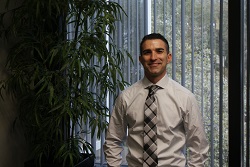 feel free to contact us:
Was This Article Helpful? Please Rate It: