3 responses
Categories:
Drivers license denied for failure to appear in Dallas
Drivers license denied for failure to appear in Dallas
214-321-4105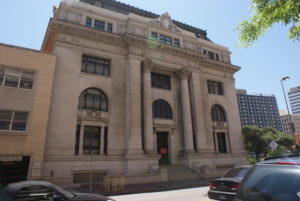 If you need to get your drivers license but are unable to because you have a failure to appear out of Dallas our attorneys can help out. What we will do is get your warrants lifted and represent you in court to make sure that your driving record stays clean so that you can get your drivers license. Now sometimes what the court will do is put a hold on your drivers license called an omni fee. It is usually a $30 fee depending on the court, that cannot be paid until your warrant has been lifted and then once it is paid the court will send that to Austin DPS and they will have to clear. There are many steps to take to get your license valid again. Please give our office a call so that we can learn more of your situation and see how our Dallas lawyers can help you!.
Sec. 706.004.  DENIAL OF RENEWAL OF DRIVER'S LICENSE. (a) If a political subdivision has contracted with the department, on receiving the necessary information from the political subdivision the department may deny renewal of the person's driver's license for failure to appear based on a complaint or citation or failure to pay or satisfy a judgment ordering the payment of a fine and cost in the manner ordered by the court in a matter involving an offense described by Section 706.002(a).
feel free to contact us:
Was This Article Helpful? Please Rate It: