Duncanville Traffic Tickets Defended By An Experienced Attorney
Duncanville Ticket Lawyer
Traffic Tickets Defended
214-321-4105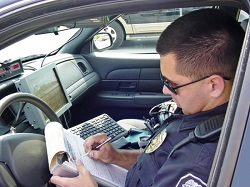 Duncanville Municipal Court is considered a high volume ticket issuer.  This means that the City of Duncanville Police Department writes their fair share of tickets throughout the city.  This article is intended to give the reader general information related to Duncanville Municipal Court and how tickets are processed in that court.  If you would like to contact an experienced Duncanville ticket attorney in your area after reading this article, feel free to contact our office today.
Duncanville Municipal Court Info
Duncanville Municipal Court has jurisdiction over cases where the charge is considered a class "c" misdemeanor.  Duncanville Municipal Court is not a civil court.  This means that you cannot sue somebody for damaging your car or breaching a contract in this court.  The official statement from Duncanville Municipal Court's website is as follows:
Jurisdiction
In general, the Duncanville Municipal Court has jurisdiction for offenses occurring within the city limits that are violations of a municipal ordinance or violations of a state statute. State statutes enforced in the Municipal Court include the Texas Penal Code, the Texas Alcoholic Beverage Code, the Texas Health Code, and the Safety Code. The Municipal Court handles offenses which are punishable by fine only.
Duncanville can also issue warrants for the arrest of those who ignore or refuse to handle the tickets that have been issued to them.
Contacting Duncanville Municipal Court
Municipal Court
Physical Address
203 E. Wheatland Road
Duncanville, TX 75116
Mailing Address
P.O. Box 380280
Duncanville, TX 75138
Ph: (972) 780-5055
Fx: (972) 780-6473
City Marshals

John Calvillo
Ph: (972) 780-5092
Fx: (972)-780-6445
John Morris
Ph: (972) 780-5068
Fx: (972) 780-6446
Hours
Monday – Friday
8:00 am – 5:00 pm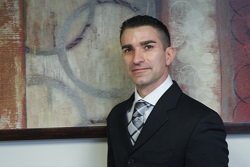 If you have any type of ticket that has been issued by a Duncanville Police officer that you would like our office to review, give us a call.  Some of the cases our Duncanville ticket attorneys are called upon to defend are:
Speeding Tickets
Assault Tickets
Theft Cases
Public Intoxication Tickets
Drug Paraphernalia Tickets
feel free to contact us:
Was This Article Helpful? Please Rate It: