How A Mesquite Traffic Ticket Attorney Can Help
What to Expect out of Your Lawyer
For Legal Advice Now Call:  214-321-4105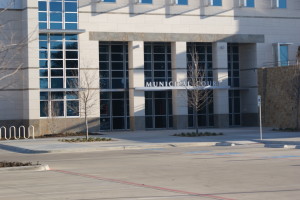 Mesquite Traffic Ticket Lawyer – A ticket attorney in any city needs to first have a good understanding of the law and how to apply it to the facts of a case.  This basic talent is the bare minimum your lawyer should possess.  A good attorney can take the facts and persuasively apply those facts to the law to encourage the best possible result in your case.  A great attorney can not only argue persuasively on behalf of their clients, but they also treat their clients with the dignity and respect they deserve.  Too many attorneys have lost sight of the fact that without the people who hire them, it doesn't matter how "smart" they think they are.  Good client relationships are just as important as good legal defense.
Legal Services Provided by a Ticket Attorney in Mesquite – There are a few basic services that each attorney should be able to provide.  These services are the heart and soul of traffic ticket defense.
Warrants Lifted in Mesquite – A good attorney should be able to lift an outstanding warrant for their clients without delay.  By delay, we mean it should not take longer than 3-5 business days from the date of hire to the time the warrant is lifted.  A great attorney can lift the warrant same day if requested by the client.  Our legal staff offers same day lifting of a warrant when necessary for the client.  We consider this one of our premium services.  We allow our clients to control the budget on their case in this way.  If you want warrants lifted same day, contact our office for pricing.

Traffic Ticket Lawyer In Mesquite

Representation in Mesquite Municipal Court by a Lawyer – In this court, you are going to need an experienced attorney.  The court still has its training wheels on while it is learning to be a court of record.  Many of the rules in place are not supported by the law and are out of touch with the every day realities of defendants.  For this reason, make sure you choose an attorney who has a little bit of a fight in them, or you could get less than you deserve in Mesquite Municipal Court simply because the attorney is too lazy to fight on your behalf.

Competitive Pricing For Mesquite Ticket Lawyer – We will be the first to admit that we do not try to be the cheapest firm in town.  We do not try to offer basement prices and then provide horrible service.  If you want horrible legal service at basement prices we are not the firm for you.  We respect our clients more than that.  We also appreciate our employees more than that.  We understand that it takes a reasonable rate to keep good, loyal and dedicated employees our clients can rely on for quality service.  We have almost 20 years of combined legal experience and dedication to our craft.  However, this does not mean that we are trying to make more than an honest living for the services we provide.  If fyou want superior legal service at a reasonable rate, then call our office today.
Was This Article Helpful? Please Rate It: