Mesquite Municipal Court Defense Lawyers
Traffic Ticket Defense Lawyers
214-321-4105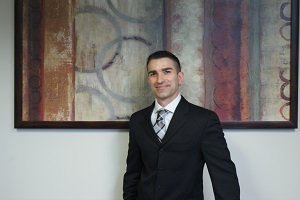 Over the past two years, there probably has not been a municipal court in the metroplex that has undergone more changes than Mesquite Municipal Court.  This article is intended to help you understand those changes and how it will affect your ability to successfully navigate your case through Mesquite Municipal.  If you would like to discuss your case with an experienced Mesquite ticket lawyer after reading this article, feel free to contact our office.
Court of Record Status
Mesquite Municipal court is now a court of record.  This basically means that you have to deal with the court on its terms for the most part.  In the past, attorneys would appeal their cases out of Mesquite Municipal Court in an effort to avoid some of the inefficiencies and rigid rules of the court.  These avenues have been closed now.  Attorneys are now forced to work within the system that Mesquite has regardless of their opinion as to its fairness or efficiency.
New Mesquite Municipal Courthouse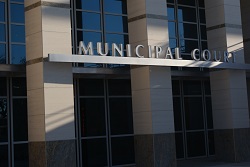 Not all the changes are bad.  Mesquite does have a long way to go in order to make dockets more efficient.  But the new courthouse itself is beautiful.  Our traffic ticket attorneys are called upon to do trials on a daily basis.  We can say with confidence that our firm performs trials at a higher rate than almost any other law firm in the metroplex for municipal court matters.  We have had trials in almost every court there is in the metroplex.  Our lawyers can say without a doubt that the environment, equipment and setting that is afforded by the new Mesquite Municipal Courthouse is second to none.  The video equipment, the jury box, the recording equipment and everything between is excellent.  The public seating is more than adequate to entertain a large jury panel for voire dire.  Mesquite Municipal Court gets a perfect 10 for their new courtroom setting.
Policies and Procedure Changes
Some of the policy and procedure changes are not as good from a defense perspective.  We understand the policies and reasons behind them.  However, in some cases, those policies can cause severe damage to a person already struggling financially.  For example, if a person has a driving while license invalid charge in Mesquite, they will not be allowed to keep the violation being reported as a conviction unless they can establish that their license is in good standing with DPS.  The problem with this is usually that the dockets only give about 30 days in which to accomplish this task.  If a person has $1000.00 worth of outstanding surcharges and fees owed to DPS, there is no way to successfully complete this task in the time given.  Further, if the offense is reported as a conviction, it will be an additional $780.00 that must be paid to DPS above and beyond any fine owed to Mesquite Municipal Court.  It puts defense attorneys and their clients in a very difficult position.
If you would like to discuss the Mesquite Municipal Court changes or your traffic ticket with an experienced lawyer familiar with the new court system, feel free to call our lawyers today.  Feel free to view our other websites with Mesquite content as well.  For example, if you are looking for a Mesquite no insurance ticket lawyer read this article.
Contact us:
Was This Article Helpful? Please Rate It: