How To Resolve A No Insurance Ticket In Rockwall Municipal Court
How To Resolve A No Insurance Ticket In Rockwall Municipal Court
No Insurance Traffic Tickets
Rockwall Municipal Court Lawyers
214-321-4105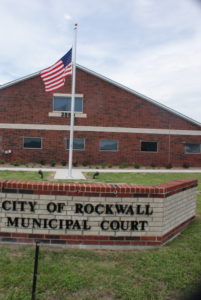 No Insurance Ticket Consequences
No Insurance tickets in Rockwall can cause serious issues if not handled properly.  A no insurance ticket can have fines ranging from $350.00 to $1000.00.  Further, a conviction for no insurance will cause surcharge penalties equal to $250.00 per year for 3 years to be assessed against a person's driver's license.  A conviction will also require the driver to purchase SR-22 insurance which must be provided to DPS or the driving privileges of that person will be suspended indefinitely.
Defending No Insurance Tickets In Rockwall County
If you have received a traffic ticket for no insurance in Rockwall, Texas it is important that you discuss that case with a legal professional so that the case is handled with care.  The fee you pay to retain an attorney is well worth it compared to financial penalties for not handling the case correctly.  Our Rockwall ticket lawyers have handled thousands of traffic tickets across the metroplex.  We can assist you with legal questions, advice and representation to make sure your driving privileges and driving record remain clear.  If you would like to discuss your case with our office, call us at 214-321-4105.
feel free to contact us:
Was This Article Helpful? Please Rate It: