Traffic Ticket Attorney in Rowlett, Texas
Traffic Ticket Attorney in Rowlett, Texas
Traffic Ticket Attorney in Rowlett, Texas – Help
The Beltz Law Firm
214-321-4105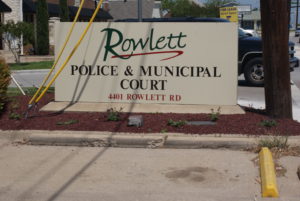 Traffic tickets in Rowlett are becoming more complex to defend every day. The legislature has enacted a "points system" that keeps track of how many moving violations a person receives on their driving record. If you receive too many points, The Department of Public Safety will suspend your driver's license for up to a year. This suspension can cause very high fines, and surcharge penalties to be assessed against you. A Rowlett traffic ticket attorney can help you avoid these harsh punishments with a good legal defense. Traffic tickets in Rowlett do not have to be complex if you get good advice and have a sound understanding of the law. If you hire a ticket lawyer in Rowlett, that attorney can then appear on your behalf at any setting in Rowlett Municipal Court to resolve your case.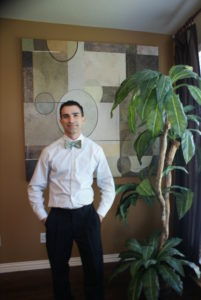 Warrants are also becoming very complex. A warrant issued for your arrest starts with a the assessment of a warrant fee. Next, an omni fee is added to your case. This omni fee suspends your ability to renew your driver's license until the case is resolved. Finally, if you go in and "just pay" the ticket off, it will become a conviction on your permanent record that may cause the suspension of your driver's license. It is very important that you discuss your warrants with an experienced Rowlett ticket lawyer to determine what the best course of action is to protect your criminal record and driving privileges in Texas. If you need help with traffic tickets in Rowlett or help with warrants in Rowlett call our experienced legal team today.
Rowlett Municipal Court Information
Court Office Hours
Monday – Friday 
7:30am – 5:00pm
The Municipal Court drop box is located in the court lobby and is accessible 24 hours a day.  Please submit your payment and/or documents in a sealed envelope and include your name and date of birth or your citation number.
Physical Address
4401 Rowlett Road
Rowlett
, 
TX
75088
Phone: 972-412-6222
Fax: 972-412-6251
Was This Article Helpful? Please Rate It:
★★★★★
"
I was arrested in Rowlett for 3 tickets. After being arrested, Mr. Beltz visited me in jail and took the time to hear my story. He worked hard on my cases and was able to get me out of jail the same day. I am so thankful that he helped me with my situation. Thanks a lot. It meant a lot to me.
"
★★★★★
"
Referred this firm to a friend who had 4 warrants. 2 of his cases were dismissed and the other 2 were kept off his record. Would definitely recommend them!
"
★★★★★
"
Very professional and friendly staff. Called the office 2 separate times before hiring. Spent well over 10 minutes each time discussing my cases. Talked to a few other places to get prices. They weren't the cheapest lawyer, but the staff made the difference. When I asked the lawyer how his staff stays so professional, he said you get what you pay for. I agree.
"