Lawyers That Defend Traffic Tickets in Allen
Lawyers That Defend Traffic Tickets in Allen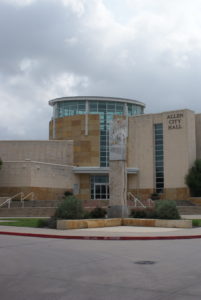 Did You Receive A Traffic Ticket In The City of Allen?
The Allen Municipal Court will give you 20 working days to make your initial appearance in court. When given a ticket in Allen Municipal Court, you will have three options to choose from. Depending on the option chosen, the ticket can go onto your driving record.
Option 1: No Contest ( Nolo Contender). This means you do not dispute or contest to the ticket that was issued to you.
Option 2: Guilty. This means you admit guilt to the ticket that was issued to you.
Option 3: Not Guilty. This means you deny guilt or that you have a good defense related to the ticket issued to you.
Choosing an option to plead can be very stressful, especially if you do not know how each option could impact your driving record.  Contact our Allen speeding ticket lawyers and let our office help you understand the difference in each plea and how they can impact you. If hired, our Allen traffic ticket attorneys will make the appearance date for you and also represent you in court. Once a court date is set, we will go in and review your case with the prosecutor and try for a potential dismissal. If a dismissal is not given, we will work out deferred adjudication (if eligible) with a deferral fee and time to pay. By the court granting deferred adjudication, the ticket will not affect your driving record or insurance rates.
The Sign Up Process – What We Need From You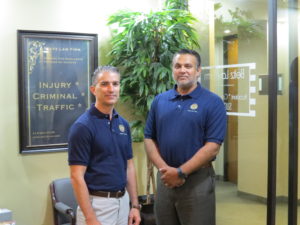 In most cases, a good traffic ticket lawyer in Allen, Texas wants to hear your story.  You can look at our questionnaire online and see that we don't just want a fee. We want to know what the charges are?  How old are they? What happened when you were pulled over? What are your goals regarding the ticket in Allen? What are your expectations of your Allen ticket attorney?  Knowing this information helps us guide you to make the best decision for your case. After all, an Allen ticket attorney is a servant to their clients. They cannot serve if they do not know what the client truly expects.  Of course, there are times when we consult with potential clients where that person has goals and expectations that cannot be met for one reason or another. For example, the client that demands his or her tickets be dismissed before the attorney even has a chance to review their file with a prosecutor in Allen Municipal Court.  These are not the types of clients we want nor are they the type that this article addresses. We are talking about the type of clients that want good solid advice to help them make rational decisions. If this is you, we suggest you call our ticket lawyers in Allen today.
The Hearing Process In Allen Municipal Court
Once an attorney is hired for tickets in Allen, it is their responsibility to show up on behalf of their client to defend that case.  You want a ticket attorney that is well respected and "knows their stuff." This way, your case is put in the best light in front of the prosecutor.  You also want to cooperate with the lawyer in any way asked. For example, we have asked clients in the past to take pictures of the area where the offense took place to help develop the story of the stop.  We may ask you for other documents as well. Some of the most common documents we request are proof of driver license, insurance and registration documents on vehicles, etc.
What to Expect After The Hearing – Communicating With Our Clients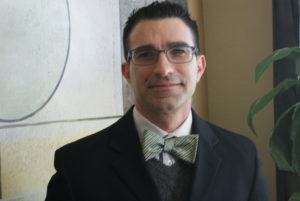 In the old days, we would send out letters and wait 5 days before our clients would get them.  Not anymore. Technology has given us many advantages when communicating with our clients. Now, when we generate a document or take any action on a file, our clients are notified immediately by being sent an email.  That email has a link to the document that was generated so that they can review it for accuracy and comment on it if necessary. This advantage sets us at the pinnacle of the profession. Communication is the bedrock of any attorney client relationship and it is very important to us.  If you would like to discuss hiring our ticket attorneys in Allen, feel free to contact us today.
Was This Article Helpful? Please Rate It:
★★★★★
"
Very professional. Quick response.Excellent customer service. The website was user friendly.
"
★★★★★
"
I just moved to North Texas a few years ago from Colorado. Never seen so many cops out writing tickets. Finally got pulled over and now I realize why. Big money grab. Called this firm and they explained the importance of making sure the case isn't reported by just paying off the ticket. Didn't realize you could get a suspended license for this stuff. Glad I made the call.
"
★★★★★
"
Very impressed with their online web portal. Every time there was an update, I got an email to check the status of my case. All I had to was click the link and see what was new.
"