What Does It Mean When You Agree To Sign A Traffic Ticket In Texas?
Richardson Traffic Ticket Lawyer
214-321-4105
One of the most common questions we get asked is, "what happens if I don't sign the traffic ticket?"  That depends on the officer and what type of ticket it is.  In many circumstances, not signing can cause more trouble than it is worth.  This article is intended to help the general public understand what the signing the ticket actually means and why you shouldn't worry about doing it.  If after reading this article, you would like to discuss your traffic ticket with our experienced Richardson attorneys, feel free to contact our office at 214-321-4105.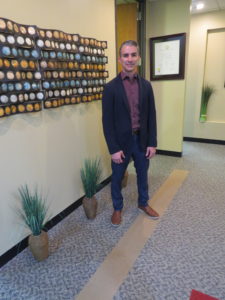 Signing A Traffic Ticket – What Are You Agreeing To Do?
Signing a traffic ticket does not mean that you are admitting guilt of the offense.  It has nothing to do with innocence and guilt actually.  You signature is simply a promise to contact the court to either (1) contest the Richardson traffic ticket; (2) pay the ticket off causing a conviction on your record; or (3) attending court to discuss your options to protect your record.  The law that outlines the signature on a traffic ticket in Texas is located in the Texas Transportation Code and states the following:
Sec. 543.005. PROMISE TO APPEAR; RELEASE. To secure release, the person arrested must make a written promise to appear in court by signing the written notice prepared by the arresting officer. The signature may be obtained on a duplicate form or on an electronic device capable of creating a copy of the signed notice. The arresting officer shall retain the paper or electronic original of the notice and deliver the copy of the notice to the person arrested. The officer shall then promptly release the person from custody.
What Happens If A Person Refuses To Sign The Traffic Ticket?
If a person refuses to sign the ticket, then no promise has been made to appear in court to resolve the issue.  At that point, an officer has the authority to arrest that person for the specific purpose of bringing them before a judge to resolve the citation immediately.  The law that applies to these situations is as follows:
Ticket Attorney In Richardson

Sec. 543.002. PERSON ARRESTED TO BE TAKEN BEFORE MAGISTRATE. (a) A person arrested for a violation of this subtitle punishable as a misdemeanor shall be immediately taken before a magistrate if:

(1) the person is arrested on a charge of failure to stop in the event of an accident causing damage to property; or

(2) the person demands an immediate appearance before a magistrate or refuses to make a written promise to appear in court as provided by this subchapter.

(b) The person must be taken before a magistrate who:

(1) has jurisdiction of the offense;

(2) is in the county in which the offense charged is alleged to have been committed; and

(3) is nearest or most accessible to the place of arrest.
Hire A Lawyer For A Traffic Ticket In Richardson, Texas
The point of this article is to explain why signing the ticket is not a really an issue that will impact the ultimate outcome of your violation if you are certain you are not guilty.  Go ahead and sign the traffic ticket in Richardson, Texas and then hire a lawyer that can help formulate a defense and plead you not guilty.  Thereafter, your case can proceed to trial if necessary to resolve the traffic ticket in Richardson, Texas.  If you would like to discuss your case with our Richardson Traffic Ticket Attorneys, feel free to contact us at 214-321-4105.
Was This Article Helpful? Please Rate It:
★★★★★
"
What happens if you sign it and tell the cop you wont show up in court? What can he do to you since the court date hasn't come up yet?
"