Understanding Failure To Comply With Traffic Signal Tickets In Texas
Farmers Branch Traffic Ticket Lawyer
214-321-4105
The rules of the road in Texas can be complicated.  The Texas Transportation Code contains these rules of the road that all must follow when driving in Texas.  Any violation of these laws and a person can be issued a traffic ticket.  This article will outline the requirement to comply with traffic signs in Texas.  After reading this article, if you have been issued a failure to comply with traffic sign ticket in Farmers Branch, Texas or any of the surrounding communities and wish to speak with a Farmers Branch ticket lawyer about your case, feel free to contact our office at 214-321-4105.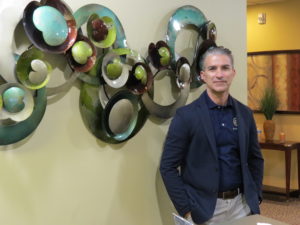 Failure To Comply With Traffic Sign Law In Texas
Sec. 544.004. COMPLIANCE WITH TRAFFIC-CONTROL DEVICE. (a) The operator of a vehicle or streetcar shall comply with an applicable official traffic-control device placed as provided by this subtitle unless the person is:
(1) otherwise directed by a traffic or police officer; or
(2) operating an authorized emergency vehicle and is subject to exceptions under this subtitle.
(b) A provision of this subtitle requiring an official traffic-control device may not be enforced against an alleged violator if at the time and place of the alleged violation the device is not in proper position and sufficiently legible to an ordinarily observant person. A provision of this subtitle that does not require an official traffic-control device is effective regardless of whether a device is in place.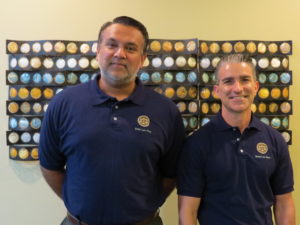 The Key Issues In Defending This Type Of Traffic Ticket In Farmers Branch
There are 2 issues that are brought up regularly regarding these types of traffic tickets in Farmers Branch.  First, is the stop.  Second, is the actual validity of the ticket.
The Stop – An officer need only have reasonable suspicion that a violation occurred.  This means that the sign need not be clearly marked to allow the officer to stop you.  Defendants sometimes try to argue that if a sign is defective or displaced, they cannot be prosecuted for violating it.  This may be true, but it does not invalidate the actual stop itself.  The stop depends on whether or not the officer reasonably believed the defendant violated the law.
The Ticket – Just because the stop may be valid, does not mean the ticket will be considered valid.  A sign mus be sufficiently placed and specific to tell a driver what to do.  If it is not, then there can be a legal argument made to justify the dismissal of the ticket.
Hire A Farmers Branch Traffic Ticket Attorney
Because the laws are so complex and hard to understand, it is important to get a lawyers perspective to avoid putting your driving record, insurance rates and driving privileges at risk.  Take the time to consult with a Farmers Branch ticket lawyer today.  We are glad to assist and can be reached by calling 214-321-4105.
Was This Article Helpful? Please Rate It: