Speeding Ticket Lawyer In Farmers Branch
Speeding Ticket Lawyer In Farmers Branch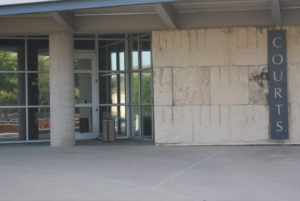 Have you received a ticket for speeding in the Farmers Branch area? Once you have been given the ticket, an appearance date will be on the ticket.  For more information on what an appearance date is, simply type "appearance date" into the search bar on this page and an article will appear outlining what it is and what you must do to avoid a warrant or past due ticket.  Individuals must appear in person or represented by their attorney in the Farmers Branch Municipal Court on the court date assigned by the citation or summons. This court date must be requested prior to your appearance date listed on the speeding ticket. Don't worry, if a Farmers Branch ticket attorney is hired, they will take care of these steps for you.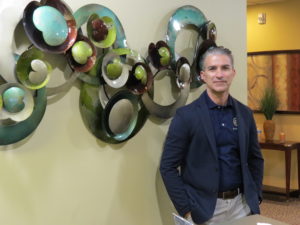 Call our office prior to this date so that you will not have a warrant issued for your arrest. You will need to appear in court before that hearing to make an appearance and enter a plea. If you fail to appear within the time specified, the court will issued a warrant and a failure to appear the next business day. Not only will you have a warrant for the speeding case, but a warrant for the failure to appear will also be issued.  This makes the attorneys fees and possible deferral fees higher, so try to hire a lawyer prior to running out of time to contact Farmers Branch Municipal Court.
Farmers Branch speeding tickets can have a serious impact on a person's driving record, insurance rates and driving privileges if they are not handled properly.  It is imperative that every traffic ticket you receive is kept off your permanent record. This is so important because DPS now keeps track of every conviction that is reported against you.  Most violations accumulate points against your record. If you receive too many points your license could be suspended. Further, traffic ticket convictions in Farmers Branch can cause very high fines and surcharge penalties to be assessed against you.  Additionally, your insurance company could drop you or charge you very high rates to retain coverage.
What Happens If I Fail to Appear for a Speeding Ticket in Farmers Branch?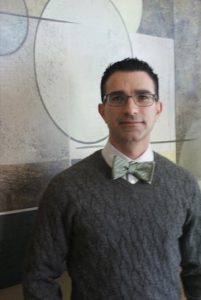 A failure to appear is a separate warrant and separate citation that also needs to be addressed. Once a failure to appear is issued, you will have two separate fines you will need to take care of.
Failure to appear or pay the citation by the court date assigned will cause additional fines, fees and costs. The individual may be charged with a separate offense of Failure to Appear, which carries a maximum penalty of $500. A warrant will be issued for the individual's arrest and may result in the loss of driving and vehicle registration privileges or the renewal of their driver license.
If a failure to appear has already been issued, contact our Farmers Branch traffic ticket lawyers. Our office will process our paperwork to the court and lift any warrants you may have. Once the warrants are lifted, the court will set up a court hearing for the attorney to go in and review your case with the prosecutor. After reviewal of your case, if it is determined that a dismissal is not going to be granted, the attorney will negotiate deferred adjudication with a deferral fee to protect your driving record.
Can't I Just Pay the Speeding Ticket in Farmers Branch?
If you do take care of the citation and decide just to pay it, the speeding ticket gets reported to The Department of Public Safety and goes on your permanent driving record. That means it is there forever.  It will never drop off your record and can be used against you in the future. This could cause your insurance rates to go up and if you have multiple violations your driver's license could be suspended.
This is why it is always a good idea to discuss your recent traffic ticket with a legal professional to become educated about the points system in Texas as well as the possible negative ramifications of a traffic ticket conviction in Farmers Branch, TX. Once you have received the legal advice necessary to make a sound decision regarding your case, you can then have the attorney insure that your goals and expectations are met in Farmers Branch Municipal Court.  A legal professional can appear in Farmers Branch for you so that you do not have to take off work or school to resolve your case. If you would like to discuss your case with an experienced lawyer in Farmers Branch, TX call our office today.
FILL OUT OUR QUESTIONNAIRE TO HAVE A LEGAL PROFESSIONAL CALL YOU BACK
CALL US:  214-321-4105
Was This Article Helpful? Please Rate It: