Ran Stop Sign Tickets In Farmers Branch Municipal Court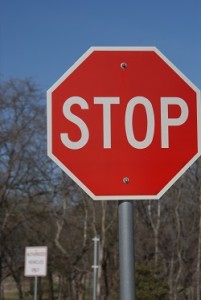 This article is intended to help those who have been charged with running a stop sign in Farmers Branch.  If you would like to discuss your recent ticket with an experienced lawyer in Farmers Branch after reading this article, feel free to contact our staff today.
Texas Law For Stop Sign Violations
Sec. 544.010.  STOP SIGNS AND YIELD SIGNS. (a) Unless directed to proceed by a police officer or traffic-control signal, the operator of a vehicle or streetcar approaching an intersection with a stop sign shall stop as provided by Subsection (c).
(b)  If safety requires, the operator of a vehicle approaching a yield sign shall stop as provided by Subsection (c).
(c)  An operator required to stop by this section shall stop before entering the crosswalk on the near side of the intersection. In the absence of a crosswalk, the operator shall stop at a clearly marked stop line. In the absence of a stop line, the operator shall stop at the place nearest the intersecting roadway where the operator has a view of approaching traffic on the intersecting roadway.
An in depth look at the law establishes two offenses for running a stop sign.  There can be a multitude of factual variations however.  The two main categories are as follows:
Stop Signs With Stop Lines
Stop Signs Without Stop Lines
Stop sign violations with clearly marked stop lines are normally the easiest to prove.  Most officers will make technical arguments that sound like, "your tires touched the line."  Arguments that need to made here are not that the vehicle must stop behind the line.  The vehicle must stop "at" the line.  Merriam Webster defines the word "at" in the following way:
—used as a function word to indicate presence or occurrence in, on, or near <staying at a hotel> <at a party> <sick at heart>
Their is an argument to made that parking in the front of the line is not necessary.  Parking "at" the line is.  That can mean anything from "in, on or near."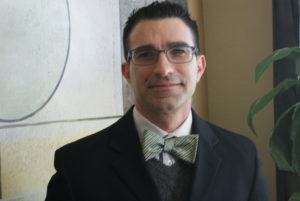 Other stop sign violations are based on those violations where there is not a line.  This gives the greatest chance of defending the ticket.  In these cases, it is only important to stop before entering the intersection unless it is necessary to enter the intersection in order to see both directions.  If a bush, car or other object is in the way, it can be argued within reason that stopping past the sign was necessary based on the circumstances.
Was This Article Helpful? Please Rate It: