Collin County Traffic Ticket Defense Attorney
COLLIN COUNTY TRAFFIC TICKET DEFENSE ATTORNEY
GIVING LEGAL ADVICE FOR TRAFFIC TICKETS
AND OTHER CLASS "C" MISDEMEANOR CHARGES IN COLLIN COUNTY
FOR LEGAL ADVICE NOW CALL:  214-321-4105
Collin County has long been known to be one of the toughest on criminal offenses in Texas.  Believe it or not, a traffic ticket is considered a criminal offense.  The punishment range for a traffic ticket is almost identical to being charged with any of the following Class "C" misdemeanors:
Possession of Paraphernalia

Assault by Contact

Theft Under $50.00

Public Intoxication
Traffic Tickets can cause a person's driver's license to be suspended.  Traffic tickets can also be reported to DPS as convictions which may cause financial surcharge penalties to be assessed against a person.  These surcharges can be as high as $780.00 and can be charged multiple times against a driver.
COLLIN COUNTY TRAFFIC TICKET DEFENSE ATTORNEY
Retaining a traffic ticket attorney for your traffic tickets can help avoid many of these severe punishments.  An experienced traffic ticket attorney is able to gather the information necessary from their clients to come up with the best legal defense available.  Having a good working relationship with an attorney is almost a necessity in today's legal environment.  We elect our legislature based on the platform of small government and less oversight.  However, when elected they regulate everything from how high your grass can grow to wear your seatbelt.  The key is understanding which laws have the most serious impact on a person's permanent record and how to avoid convictions for those violations.  Our legal team has practiced in this area of law for over a decade.  We can provide you with the legal defense necessary to gain the best possible outcome for your case.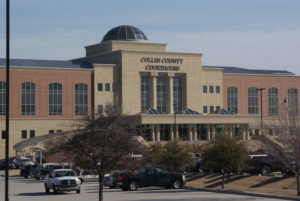 If you have traffic tickets in Colin County you would like to discuss with our legal team we encourage you to do one of the following:
Was This Article Helpful? Please Rate It: