Defending Traffic Tickets in Mesquite – Experienced Lawyer
Call Now For Legal Advice:  214-321-4105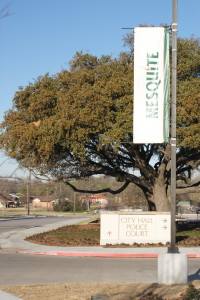 Experienced traffic ticket defense attorneys in Mesquite are just a phone call away.  If you have been issued a traffic ticket in Mesquite, Texas we can help you avoid the negative impact that ticket may have on your driving record, insurance rates and driving privileges in Texas.  For example, did you know that too many moving violations on your record can cause  a driver's license suspension?  If you didn't know that you could be charged a penalty of $260.00 a year for certain traffic ticket offenses it is important that you discuss your case with an attorney immediately.
What An Experienced Traffic Ticket Attorney in Mesquite Can Do For You
Educating Clients About Recent Laws For Traffic Tickets – Education is such a crucial part of good legal representation.  The client must understand the law and how it applies to their case so that they can make an informed decision that best accomplishes their goals.  Once the law is explained and understood by a client, it is then much easier for that person to have realistic goals about the outcome of their case.  Not every case will be dismissed.  When a case is not dismissed, what are the best options to protect a person's driving record?  What is best and worst case scenario for a speeding ticket.  What is best and worst case scenario for a "no insurance" ticket?
If you are looking to find a ticket attorney for Mesquite, Texas we can be called on to help in a variety of situations.  Things as simple as what does FMFR mean can be answered in detail by our experienced Mesquite traffic ticket attorneys.  For more information on how our office can help you call us today.
Representing Clients in Court For Mesquite Traffic Tickets – After educating clients about the laws and how those laws apply to their case, the next step is to formulate a game plan for action in court.  Our Mesquite ticket lawyers will carry out the plan in court for you.  Our clients do not need to appear in court.   We make all pre-trial appearances on their behalf.  Only when a case is ready to go to trial will a client's appearance be necessary in Mesquite Municipal Court.  This allows the client the freedom of going about their business until it is ultimately necessary to be in court.
Was This Article Helpful? Please Rate It: