How To Defend No Insurance Tickets In Mesquite,Texas
Explaining "No Insurance" Tickets
For Legal Advice Now Call:  214-321-4105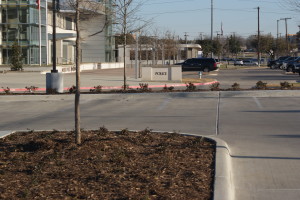 Mesquite Municipal Court has their own specific policies with regard to "no insurance tickets" that a defendant must be aware of before they attempt to defend themselves.  First it helps to understand what the current state of the law is before we get into Mesquite Municipal Court's policies and procedures.
Current No Insurance Laws In Texas -No Insurance tickets are also known as "FMFR" tickets.  This is an acronym that stands for Failure To Maintain Financial Responsibility.  The term tracks the language of the Transportation Code statute that refers to a no insurance violation.  The basic law is if you are caught driving without insurance that cannot be verified by the police officer you are subject to a fine of not less than $175.00 and no higher than $350.00 for a first offense.  A second offense will cause the fine to increase to not less than $350.00 and no higher than $1000.00.  Every fine thereafter is going to be assessed between the $350.00 and $1000.00 range.  Further, if the offense becomes a conviction, the case will be reported to DPS and that person's driver's license will be suspended until the Department is provided an SR-22 insurance policy that is pre-paid and a surcharge of $260.00 is paid annually for three years.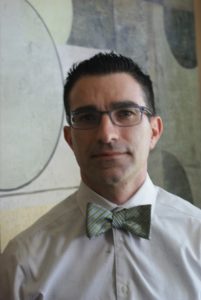 Mesquite Municipal Court Policies For No Insurance Cases – If you had insurance, but just did not have the binder in the car at the time of the stop, it is an automatic dismissal of your case.  However, if you did not have a valid insurance policy in place you will be required to provide the court with current insurance before Mesquite Municipal Court will allow you to request deferred adjudication to keep the offense off your record.  If you are unable to provide the court with current proof of insurance you are still going to have to pay a fine to the court.  The only difference is that they will report the offense to DPS and you will also have to pay $260.00 a year annually to the Department.  Further, your license will be suspended as a result of the conviction until you provide DPS with SR-22 insurance establishing coverage.
How to Get Best Results For No Insurance Cases in Mesquite Municipal – Even if you cannot afford a 6 month policy, get a $30.00 per month insurance plan.  Show the court this policy and make sure you do not default on the policy until they have called to verify that it is in place.  Thereafter, if you cannot afford the policy you may default.  Just taking this extra step is going to save you as much as $780.00.  It is not wise to go without insurance period.  The fines for not having insurance are so high that it is cheaper to have insurance than to get cited for not having it.  However, if this is not financially possible, take the steps outlined above to avoid causing more financial harm than is necessary.
If you have other citations like a speeding ticket in Mesquite Municipal Court read this article.  Our Mesquite speeding ticket lawyers would be glad to assist you.
Was This Article Helpful? Please Rate It: