Forney Municipal Court Ticket Defense Lawyer
Forney Ticket Attorney
Ticket Defense Firm
214-321-4105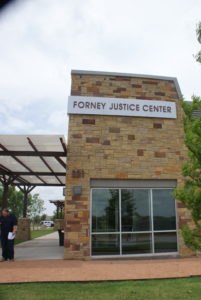 If you have been issued a ticket in Forney, Texas and are looking for information about Forney Municipal Court and how the procedures and policies of the court will affect you, then our ticket attorneys can help.  This article was written to give those charged with tickets in Forney general information about the court system.  If you would like to talk with our experienced team of Forney ticket lawyers after reading this article, feel free to contact us today.
Forney Municipal Court
The official statement of Forney Municipal Court regarding the authority and jurisdiction of the court as well as those who are called upon to be in court is as follows:
The Forney Municipal Court of Record No. 1 follows the procedures set forth under Texas Law and provides all persons the right to trial by judge or jury.  Although every person has the right to be represented by an attorney, most citizens who appear in municipal courts represent themselves.  The Forney Municipal Court of Record No. 1 has jurisdiction over all fine-only offenses that have been  committed within the Forney city limits. These offenses include….. Class C misdemeanors, traffic offenses and City Ordinances violations.   The court collects fines, conducts trials by jury and judge and issues warrants of arrest.  The Municipal Judge arraigns prisoners arrested within the city limits in all types of felony and misdemeanor violations and performs other magistrate duties.  If you have received a ticket from an officer of the Forney Police Department, Code Compliance or Animal Control, your ticket may be directed to the Forney Municipal Court of Record No. 1. ALL trials are conducted in open court which means open to the public.  Which means ALL persons entering the court room must follow the rules and conduct set for this court.
Generally speaking this is an accurate description of Forney Municipal Court's function.  Forney Municipal Court is also responsible for issuing warrants for those that have outstanding tickets that have either been intentionally ignored or forgotten about.
Forney Municipal Court Contact Information
Physical Address:
Forney Justice Center
Municipal Court Building
331 S. FM 548
Forney, TX 75126

Mailing Address:
P.O. Box 826
Forney, TX 75126
Phone:  (972) 564-7311
Fax:  (972) 564-7321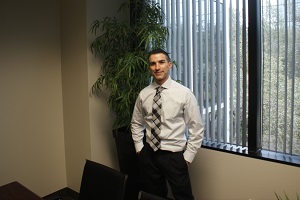 If you would like to discuss your case with an experienced team of legal professionals feel free to contact our Forney ticket attorneys today:
Was This Article Helpful? Please Rate It:
★★★★★
"
Forney Court was a nightmare!!! Beltz Law helped me with my ticket. THanks a bunch to Jeff and his legal team.
"