Garland Ticket Lawyer Defends Municipal Court Tickets
GARLAND TICKET LAWYER
DEFENDING SPEEDING TICKETS IN GARLAND MUNICIPAL COURT
FOR LEGAL ADVICE NOW CALL:  214-321-4105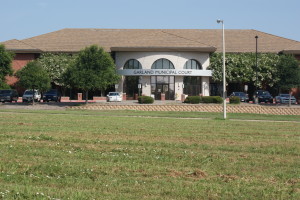 Garland traffic tickets do not have to have a serious impact on a person's life.  However, if the traffic tickets are not defended properly or ignored a traffic ticket pending in Garland Municipal Court can cause the suspension of a person's driver's license, surcharge penalties and high fines and court costs.  Even worse, if the tickets are ignored they can cause warrants to be issued for the arrest of the defendant in Garland Municipal Court.  Many of these penalties if not all can be avoided with a sound legal defense.
GARLAND TICKET LAWYER –

What is it that a

Garland ticket lawyer

can do for you?  The answer to that question can only be answered by evaluating you goals and expectations.  It is important to understand your individual situation before a legal defense can be formulated.  This is why our questionnaire specifically asks our clients, "what are your goals and expectations?"  If you have called a few attorneys in town, ask yourself if they even took the time to determine what YOU want?  Remember, you are the client.  These cases that a Garland attorney is going to handle are ultimately your responsibility.  Make sure you hire a lawyer that understands this simple principle.  Clients come first.  A Garland Municipal Court attorney should try in everything they do to meet the goals and expectations of the client if those goals and expectations can be met.

EXPECTATIONS OF A GARLAND MUNICIPAL CLIENT –

A client's expectations must be grounded in reality.  For instance, just because you hire an

Garland Traffic Attorney

experienced attorney in Garland does not mean that your cases will magically disapear.  Our traffic ticket attorneys do get many cases dismissed due to the hard work and dedication put into each case.  However, this does not mean that every case will be eligible.  Sometimes our clients were actually speeding.  Sometimes they actually did assault a  person.  Sometimes they actually did steal an item.  At this point, if the prosecutor can prove their case beyond a reasonable doubt, then it becomes the responsibility of a defense attorney to mitigate any punishment that could be assessed against that client.  The game changes from a question of dismissal to mitigation of punishment.  What is the smallest punishment available to keep the offense from being reported on a person's permanent record.  Expectations have to be in line with the facts of each case.  This is why we believe our legal service is provided at a higher level than most.  Many attorney's offices will quote you a fee for a service that they do not fully understand or care to learn about.  Be careful about these types of law offices.  They may charge $10.00 or $20.00 less than another lawyer, but in the end you get what you paid for.  Legal defense is not the place to be cutting coupons.  This is not to say that you should not price search.  However, don't risk your legal defense to save a minimal amount of money if your criminal record and driving record is at risk.
For more information on how a speeding ticket lawyer in Garland, Texas can help you click here.
Was This Article Helpful? Please Rate It: