Getting A Warrant Removed In McKinney For Old Traffic Tickets
McKinney Warrants Lifted
Ticket Attorney McKinney
214-321-4105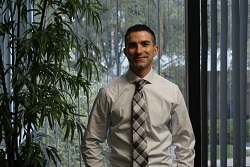 Do you have outstanding warrants for old traffic tickets in McKinney Municipal Court?  If so, there are certain steps you must take to ensure that the warrants do not come back to haunt you in other ways.  We have seen many mistakes made by people with McKinney traffic ticket warrants.  These mistakes have led to penalties as severe as having your driver's license suspended.  This article is intended to help you avoid that situation.  If you would like to talk with our experienced McKinney ticket lawyers after reading this article, feel free to contact our legal team today.
How Warrants Are Issued in McKinney
Warrants are issued one of two ways in McKinney Municipal Court.  Either the ticket was ignored and an appearance date was missed or payment arrangements were made with McKinney Municipal Court and a default occurred.  The category your warrant falls into is very important.  It is the difference between being able to hire a lawyer to help you and not having that right.
CAPIAS WARRANTS – These are the types of warrants that a lawyer cannot help you with.  Capias warrants are the result of making payment arrangements with McKinney Municipal Court and not following through with the agreement.  The problem arises due to how a payment arrangement is treated under the law.  Article 27.14 of the Code of Criminal Procedure instructs courts to treat payment arrangements as an admission of guilt.  Once guilt is established, there is no need for an attorney.  The only issue at that point is whether or not you pay.  If you don't pay, you go to jail.  Simple as that.  It is better not to pay anything at all and allow the cases to go into warrant than to enter into a payment arrangement you know you are not going to be able to complete.
ALIAS WARRANTS – Alias warrants are cases where the ticket was simply forgot about or ignored.  The defendant did not enter into any payment arrangement or enter a plea of guilty.  If this is the case with your tickets in McKinney that have gone into warrant, then we have some good news for you.  A lawyer can be retained to lift the warrants and represent you in McKinney Municipal Court.
For more information about how to remove warrants in McKinney, Texas contact our ticket lawyers today.
Was This Article Helpful? Please Rate It: