Richardson Traffic Ticket Lawyers at Beltz
no comments
Categories:
Tags:
Richardson Traffic Ticket Lawyers at Beltz
If you have been stopped and issued a traffic ticket in Richardson, Texas there are a few considerations you need to take into account if you value your driving privileges.  Further, as a result of traffic ticket convictions our Richardson traffic ticket attorneys have seen Texas residents pay increased rates for insurance coverage on their vehicles.  Also, a bad driving record can cost you money in the form of surcharges handed down by The State Of Texas. This article is intended to help those that have been issued a traffic ticket in Richardson, Texas understand the basics of traffic ticket defense and what to be aware of when protecting your driving record.  If you would like to talk with our Richardson ticket lawyers after reading this article, please contact us right away.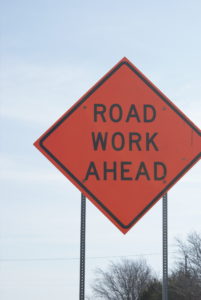 How Texas Takes Away Your Driving Privileges For Bad Driving Records
Every single traffic ticket that does not get defended, ends up going on a person's permanent driving record.  When a traffic ticket is reported as a conviction by Richardson Municipal Court it gets assessed points against your driving record.  These points are monitored by The Department Of Public Safety In Texas in an effort to regulate unsafe driving habits. If a person gets too many points, then they will get a driver license suspension notice.  If the notice is ignored, the person's driver license will be suspended automatically at the expiration of the time to object listed in the notice of suspension. If the suspension is objected to, then a hearing will be set in Justice of the Peace Precinct 3 Place 2 for a formal hearing.  Justice of The Peace Precinct 3-2 is located at the following address:
1411 W Belt Line Rd, Richardson, TX 75080
The point is not to let the problem get this bad.  It reinforces the fact that every traffic ticket in Richardson, Texas must be defended.  There are too many important privileges attached to our driving privileges in Texas not to treat each ticket issued in Richardson with the proper regard.
Should I Pay A Traffic Ticket in Richardson?
If you have outstanding warrants or traffic tickets in Richardson Municipal Court that you would like assistance with our legal professionals can help. If speeding tickets in Richardson, Texas become convictions, they could cause the suspension of your driver's license. It is important to understand your legal rights to avoid suspensions, surcharges and high fines.
A traffic ticket attorney in Richardson can help you understand what your best course of action is. Before you decide to pay fines in Richardson, let one of our experienced attorneys evaluate your case with you.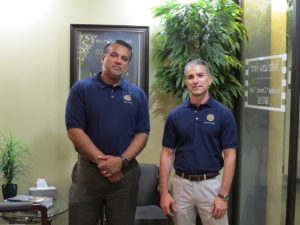 Hire A Lawyer Before Your Appearance Date For Tickets In Richardson
One of the first things our Richardson ticket attorneys like to point out is the importance of hiring a traffic ticket lawyer prior to the appearance date listed on the ticket.  Normally a court will allow about 15 days to contact the court. Make sure to look at your Richardson traffic ticket to be sure of this date. Give your Richardson ticket attorney at least 3 to 5 days to work on your case prior to this date to be certain that the case is not put into a warrant status.  This increases the cost of the Richardson traffic ticket for you and the workload of your attorney as well if you go past the appearance date on the ticket.
If an appearance date is missed, our Richardson traffic ticket attorneys will need you to sign an appearance bond as well.  This bond ensures that a warrant cannot be issued for your arrest.  If an arrest warrant has already been signed in relation to the Richardson traffic ticket, it will remove the warrant.  Bottom line however, is to try to hire a lawyer for a ticket in Richardson prior to the date passing to save money if the case is not dismissed.
What To Expect From Your Attorney
When you hire a traffic ticket lawyer in Richardson, Texas you are able to lean on the knowledge and experience of that attorney to increase the probability of protecting your record.  That extra layer of protection can make all the difference in the world. Always take the time to discuss your traffic tickets in Richardson with an experienced Richardson ticket lawyer.  To talk with our Richardson traffic ticket lawyers call 214-321-4105.
Was This Article Helpful? Please Rate It:
★★★★☆
"
My boyfriend got a notice for suspension. We both wondered why. After reading this, know we see that it happened right after he paid off several tickets. It sucks that his license was suspended, but know we at least understand why.
"
★★★★★
"
They are wonderful and very helpful. Always courteous. I highly reccomend them!
"
★★★★★
"
I've had a suspended license in the past for just paying off tickets. After that, I don't ever just pay the tickets. Now I hire a lawyer to help to make sure my license doesn't get dinged. The people at this firm are very straight forward and get the job done for a reasonable price.
"