Speeding Tickets In Royse City, TX
Royse City Speeding Tickets
214-321-4105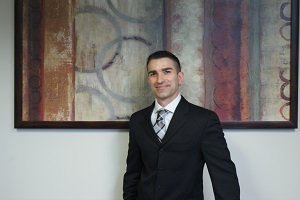 Speeding tickets in Royse City Municipal Court need to be handled with care in order to ensure that the case is not reported as a conviction on the driver's permanent record.  This article is intended to help those who have been charged with speeding in Royse City and wish to keep the ticket off their record either through trial or other means.  If you would like to discuss your speeding ticket with an experienced attorney familiare with Royse City Municipal Court contact our office today.
Speeding Ticket Law In Royse City, Texas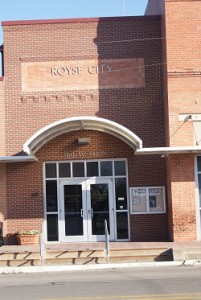 The law of speeding is misstated more than any other by prosecutors across the State of Texas in our opinion.  You will hear many prosecutors and judges alike say that speeding is a strict liability offense.  All they have to do is prove that you were speeding and they win.  This is not so.  Evidence establishing a driver's speed is considered prima facie evidence.  That means that it must be considered first.  However, this evidence can be rebutted if the jury or judge determines that the speed was "reasonable and prudent under the circumstances then existing."  Who determines the reasonableness of the speed?  Again, the jury or judge determines this.
It must be stated that the presumption is required to be proven by the defendant.  How is this done?  By making sure that the jury is well questioned during the voire dire process of picking the jury.  Voire dire is when you get an opportunity to question the jury before selecting who you would like to hear the case.  Questions need to be asked like, "what do you consider a reasonable speed?"  Other questions such as the circumstances giving rise to your ticket need to be asked as well.  For example, if you were driving a person to the hospital or had a medical emergency, ask the jury panel how they feel about a person who speeds under those circumstances.
Once the jury has been selected, you then get to tell your side of the story.  Tell it without "fudging" on the truth.  Remember that you are under oath.  Remember also that you are going to be under cross examination by a prosecutor that is going to try to make your reason seem "unreasonable."  Don't let the prosecutor do it.  Be prepared for questions, like "why didn't you go slower?"  Or they will try to make you play the speculation game such as posing different actions that could have been taken other than speeding.  Object to these questions as speculation and the judge should grant your objection.
If you would like to consult with a speeding ticket attorney in Royse City after reading this article, feel free to call us today.  We would be glad to discuss your speeding tickets with you to determine if our experienced staff of attorneys can help you with your situation.
Regardless of the traffic issue you have in Royse City Municipal Court, take the time to read through our article section.  You may find the answer you are looking for there.  For example, if you have a ticket for disobeying a traffic signal In Royse City, we have an article for you as well.  We hope you found this information helpful and think of us for your traffic ticket concerns in Royse City Municipal Court.
Was This Article Helpful? Please Rate It: