Traffic Ticket Attorney In Carrollton, Texas
TRAFFIC TICKET ATTORNEY IN CARROLLTON, TEXAS
CALL NOW FOR A FREE CONSULT: 214-321-4105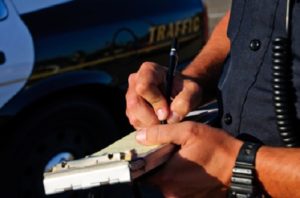 Carollton Municipal Court processes a large number of traffic ticket cases each month. Many experienced Carrollton traffic ticket lawyers refer to the Court as a "high volume" docket. This means that an attorney's Carrollton Municipal docket normally ranges between 20 – 50 clients per court setting. Our legal team hears stories every day about how bad it is to drive through Carrollton without being stopped by an officer. This is because Carrollton traffic tickets are a big business for the City. Traffic tickets in Carrollton generate a lot of revenue.
CARROLLTON LAWYER FOR TICKETS – A Carollton ticket lawyer serves many purposes and can resolve many different types of legal issues. Just recently our office handled a Carrollton assault by contact case where one neighbor sprayed another neighbor with a water hose. As ridiculous as this case sounds, it is just one of the many examples of matters that our experienced legal team has been called upon to defend. Traffic tickets are a majority of the cases that our Carrollton traffic ticket attorneys deal with on a daily basis. If you need help with traffic tickets in Carrollton and would like to discuss your case with a legal professional, we suggest you call us today to discuss your matter.
HELP WITH WARRANTS IN CARROLLTON –

Carrollton Traffic Attorney

Warrants are another big issue in Carrollton. A warrant can cause you to be arrested, your driver's license suspended, surcharge penalties to be assessed against you and high court costs and fees to be charged. It seems that with each legislative session, defendants are losing more and more rights to contest their cases in the hopes of generating more revenue for the cities across Texas. The basic point is that if you have warrants you are going to need the assistance of a Carrollton attorney. Without good legal advice and representation, you may cause more harm than good. If you have warrants in Carrollton and need a lawyer to talk with, call our office today.
Was This Article Helpful? Please Rate It: