Traffic Tickets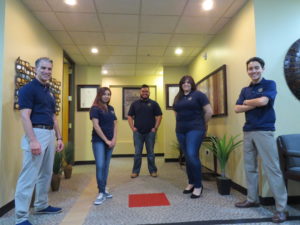 The Beltz Law Firm is one of the largest traffic ticket defense firms in the Dallas / Fort Worth Metroplex handling an average of 3000 traffic ticket offenses a year. Traffic ticket defense is a big part of what the Beltz Law Firm handles every day. The traffic ticket attorneys at the Beltz Law Firm are familiar with just about every court in Dallas County as well as thesurrounding counties. They are experienced in handling all speeding ticket cases, reckless driving cases, no insurance violations, driving without a license and many more violations contained in the Texas Transportation Code. If you need traffic ticket help and want experienced lawyers who handle traffic tickets, read through the site below and give our traffic ticket attorneys a call.
Surcharges –Traffic Ticket Attorneys – The Surcharge Program Comes To An End:
It is with great pride that we announce the end of the Texas Driver Responsibility Program as it relates to surcharge penalties in Texas.  For the last decade we have spent exhaustive time and effort defending people from this program.  That doesn't mean that suspension issues go away, but at least the financial penalties will go away.  For more information on how this law change could impact you, click on the Texas Surcharge News link.
Traffic Ticket Laws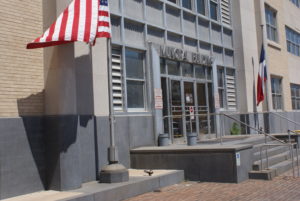 Traffic tickets laws are The most commonly used laws police officers use to issue traffic tickets in Texas are contained in the Texas Transportation Code and are referred to as the "Rules of the Road." These "rules" have been codified and give Texas cities the authority to have their police departments write traffic tickets. Many of these statutes contain legal defenses that can be used to help you get a traffic ticket dismissed.
For a detailed list of some of the statutes used to issue traffic tickets in Dallas and surrounding counties click on this Traffic Ticket Laws – Traffic Ticket Attorneys link.
What is Traffic Violation Law?
A traffic violation law is an unlawful violation involving a motor vehicle. Violations involving a motor vehicle are listed in the "rules of the road" section of the Transportation Code.  The most commonly issued traffic citation is exceeding the speed limit. If you have a commercial license it is important to not have a violation reported on your permanent record because it can have a serious impact on your ability to stay employed.  Further, having too many points in a short amount of time can cause a suspension of your driving privileges.  Regardless of whether you are a commercial driver or just a normal class "c" driver license holder,your best option would be to fight the citation so you don't loose your license.
Best option for commercial driver traffic tickets is to fight the moving violation to avoid losing your license or your ability to drive for a living. If you are a truck driver in Texas and have been issued a traffic ticket, you are already fighting an uphill battle based on the current laws that do not allow you to take driver's safety or do deferred adjudication to get the ticket dismissed.  Whether you are guilty of the offense or not, it is crucial to contest the traffic ticket so that you take every opportunity to explore ways to protect your record. The legislature has made it almost impossible to keep a traffic ticket off your record even if you were in your personal vehicle at the time you were given the traffic ticket. We have handled thousands of commercial traffic tickets in every court in the Dallas / Fort Worth Metroplex and we understand how important it is to your career that you keep your driving record clear.
Traffic Ticket Defense
Traffic Ticket Defense is a service the Beltz Law Firm provides to clients across North Texas.  The sooner you call to give yourself the best chance to fight the offense. If you are a commercial driver and need an attorney experienced with traffic ticket defense click on this Commercial Driver Traffic Tickets – Traffic Ticket Defense to learn more.
Traffic Ticket Warrant if even though traffic tickets are considered, "minor infractions" they can still have a dramatic effect on your life. Just ask a person who has sat in jail for traffic tickets and they will tell you that it is no picnic. The sudden arrest for a traffic ticket warrant can cause you to spend up to a week or more in jail. You may have to spend any savings or go into debt to pay for the "cash bond" to be released, and it can even cause you to lose your job if you are not able to make bond.
 Traffic Ticket Attorneys
Traffic ticket attorney are available for your defense. Mostly if you have a commercial license we recommend you call for a free consultation. If you have warrants for traffic tickets in Dallas or any other surrounding city, click on this Traffic Ticket Warrants – Lawyers Traffic Tickets link to see how we can give you the traffic ticket help you need.
Traffic Ticket Help – Traffic Ticket Defense:
First and foremost, you need to understand that we are here to give you traffic ticket help. We provide you with experienced attorneys who handle traffic tickets on a daily basis. Traffic ticket lawyers are becoming more and more specialized with the legislature's willingness to attach civil penalties to a person's driving privileges. For some of the methods that lawyers use to beat traffic tickets or advice we give when you need traffic ticket help, click on this Traffic Ticket Help – Traffic Ticket Defense link.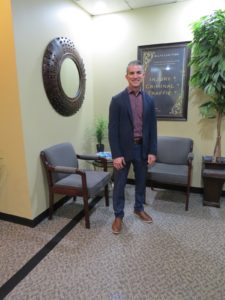 4.8

out of

5

based on

252

reviews.
Overall rating:
★★★★☆
"
Have used Beltz Law Firm several times in the past. Very pleased with the results. Saved me a lot of money in points and warrant fees. Thank you.
"
★★★★★
"
Would recommend. Negotiated a very unreasonable NTTA toll balance. Happy with outcome.
"
★★★★★
"
Hired your firm a in Jan. Jeff did a great job... I didn't even have to personally appear. Thank you.
"
★★★★☆
"
Had some trouble reaching them by phone, but was able to communicate well through the online portal which tracked my case and also through the chat on website. This worked out well and my ticket case was dismissed, so happy with the results.
"
★★★★★
"
I contacted Beltz Law Firm to help me with some traffic violations, and Jorge Sanchez assisted me answering all my questions and what to expect on my first visit to the office. When I arrived to the office I was greeted by Mr. Sanchez who discussed everything we talked about on the phone. I left the office with a sense of relief knowing my case was being handled. I will continue to do business with this law firm and refer anyone I know in need of a good attorney!
"