What To Do When You Get An Inspection Traffic Ticket In Rockwall
Expired Inspection Sticker Tickets
Rockwall Traffic Ticket Attorney
214-321-4105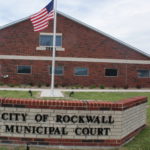 Expired Inspection tickets can be relatively easy to resolve if you follow a few key steps.  However, if these steps are not followed you could find that a traffic ticket that would have otherwise been dismissed ends up being paid.
Do not allow the traffic ticket to go into warrant.  Inspection violations are not cases that should cause you concern.  However, if they are forgotten, then you can easily find the ticket in warrants status in Rockwall County.  Do not allow the case to go into warrant.  Every traffic ticket has a date where the defendant must contact the court and set up a court date.  Make sure not to miss this date.  If you are a busy person, then an attorney can take care of this step for you.  Simply hire a lawyer to set the court date and take the proof of inspection to the court.
Provide the court with proof that the inspection has been resolved.  The law requires that an inspection sticker be renewed not later than 60 days after the expiration of the old sticker.  You basically have two months to get a new sticker.  If you do this, then the case should be dismissed with a minimal fee of $20.00.
If you have lost your receipt, take a picture of the sticker on the vehicle so that the license plate, make and model are easily viewed.  There is no guarantee that the prosecutor will take the proof, but it most definitely will be enough to convince a jury.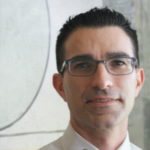 Inspection sticker violations are easily handled by lawyers and pro se defendants alike.  If you need assistance with your inspection sticker violation in Rockwall County, feel free to contact us:
Was This Article Helpful? Please Rate It: