What To Know About Driver License Suspensions For Traffic Ticket Convictions
Driver License Suspension Attorney
214-321-4105

One of the more common reasons for driver license suspension hearings in Texas is due to traffic ticket convictions.  We call these the habitual violator hearings.  Texas is a very strict state when it comes to driving records.  And in Texas, it is a privilege not a right to hold a valid driver license.  That privilege can be taken away after notice and hearing.  If The Texas Department Of Public Safety determines that you have been issued too many traffic tickets that have become convictions, they can yank your driving privileges.  This article is intended to help those that are dealing with a driver license suspension hearing for too many traffic tickets.  If you would like to discuss your driver license suspension hearing with one of our experienced attorneys, feel free to call us at 214-321-4105 after reading this article.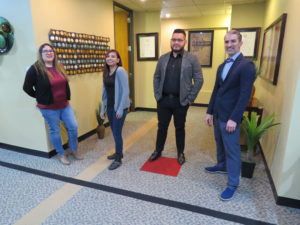 How Do Traffic Tickets Cause Driver License Suspensions?
The Official statement from DPS regarding habitual violator suspensions is as follows:
Traffic Offenses

A driver license may be suspended when an individual is convicted of

Four or more moving traffic violations within a 12-month period, or
Seven or more moving traffic violations within a 24-month period.

Individuals who have been convicted of at least two offenses for a violation that conflicts with a restriction or endorsement printed on their driver license are also subject to a suspension or disqualification.

Hearings

In certain circumstances, individuals may be eligible to request a hearing to contest the suspension of their driver license. If the request is submitted within the required 20 days, DPS will send a letter to the individual to the address on record. The letter will provide the date, time and location of the hearing. Please allow up to 120 days for a hearing to be scheduled. Requests made after the required 20 days will be denied, and the individual will be notified by mail.

Hearings are conducted in a municipal or justice court in the county where the individual lives. During the hearing, the individual is responsible for providing facts to the presiding officer who will determine if the grounds for the suspension are valid.
Hire An Attorney For A Suspended Driver License
When faced with a driver license suspension in Texas you need to face the fact that you are going to need legal help.  Our driving privileges are too important to take risks not having good legal counsel.  Yes, that means you are going to have to pay for a lawyer to get that help.  But it is money well spent if you save your driving privileges from suspension.  In almost every case, a driver license suspension is far more costly than the amount of attorney's fees that it takes to hire a solid lawyer to help you.  Take the time to discuss your driver license suspension with an experienced lawyer today by calling 214-321-4105.
Was This Article Helpful? Please Rate It: