What You should Know About Warrants In McKinney Municipal Court
Warrants Lifted In McKinney
McKinney, Texas Ticket Lawyers
214-321-4105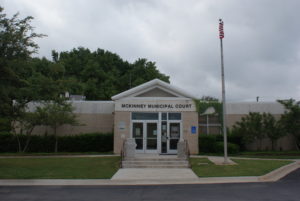 Warrants are a serious issue when it comes to driver's license suspensions and holds on a person's driving privileges.  This article is intended to help you understand how important it is to handle your warrants in McKinney properly to avoid the severe punishments that can be handed down by Texas Department of Public Safety.  If you would like to talk with our ticket attorneys in McKinney after reading this article, feel free to contact our legal professionals today.
Warrants In McKinney, Texas
The main problem that people have is not separating the warrant issue from the civil side of the traffic ticket.  You have to think of a traffic ticket as a two headed monster.  The first head is the criminal offense itself.  For example, if you were issued a ticket for speeding, then McKinney Municipal Court can punish you up to $200.00 plus court costs as a result of the alleged crime you committed.  This isn't so much the big deal as the other head of the monster.  The second element of a ticket is the civil side of the case.  If a criminal offense like speeding is reported as a conviction on your permanent record, then Texas Department of Public Safety can take any of the following actions against the driver:
Assess civil surcharge penalties against the driver
Suspend the driver's license of the driver
Do Both
Require that high risk insurance is purchased and maintained for 3 years
The revocation of a person's driving privileges is usually more devastating than any fine that would be paid to the court.
Get The Warrant Lifted Right In McKinney Municipal Court
The only true way to avoid having the penalties become an issue when lifting a warrant is to retain a lawyer.  The reason why is because Article 27.14(c) of the Code of Criminal Procedure allows for McKinney Municipal Court to count any payment made to them as an admission of guilt once the case has gone into warrant.  Once guilt is established McKinney Municipal Court is required to report it to DPS.  DPS then turns around and starts slamming you with surcharges and suspensions.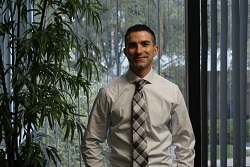 A lawyer acts as a buffer between you and McKinney Municipal Court.  Does this mean that your case is dismissed?  No it does not.  But it does mean that you don't end up paying the ticket off only to find that you owe thousands in surcharges and reinstatement fees to keep your license.  We can guarantee that the cost of hiring our office to lift a warrant is lower than any surcharge that can be assessed by DPS 100% of the time.  Make your money work for you and not against you.  Contact an experienced ticket attorney about your McKinney warrants today.
feel free to contact us:
Was This Article Helpful? Please Rate It: