Attorney For Warrants In Royse City TX
Attorney For Warrants In Royse City TX
Lawyers That Lift Warrants In Royse City
214-321-4105
When you have outstanding warrants for tickets in Royse City, Texas it is imperative that you do not make a mistake when it comes to getting the warrant removed.  The warrant removal process can cause serious issues related to a person's driving privileges, insurance rates and criminal record.  For this reason, this article is intended to outline the appropriate way to get a warrant lifted in Royse City.  If you would like to discuss your warrants in Royse City with an experienced team of attorneys and legal assistants after reading this article, feel free to contact our office today.
Royse City Warrants Lifted
The benefits of hiring a lawyer for warrants in Royse City are numerous.  Attorneys are one of the only real ways to get a warrant lifted while still having the opportunity to protect your criminal record and driving privileges.  The reason why this is true is that an attorney is allowed to post a document called a surety bond with Royse City Municipal Court.  This bond allows the attorney to get the warrant lifted in Royse City without entering a plea of no contest or guilty  thereby protecting the constitutional rights of the defendant to contest the ticket.  This leverage gives the attorney an opportunity to resolve the matter before the Royse City Municipal Court prosecutor and the judge for the city without having to accept a conviction for the ticket.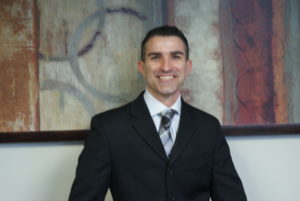 Convictions are the key issue that must be avoided when removing a warrant in Royse City.  Because convictions are required to be reported to DPS, it can cause serious problems for drivers.  For example, if a person gets the wrong conviction reported to DPS it can cause an automatic suspension of that person's driving privileges.  Further, it can cause annual financial penalties referred to as "surcharges" to be assessed against the driver.  These surcharges can be as high as $780.00 per offense over a 3 year period.  These penalties do not include the possibility of higher insurance rates that can more than double the $780.00 payable to DPS over a 3 year period.
For these reasons, take the time to consult a ticket lawyer in Royse City, Tx about your warrants.  It may make all the difference.  We have been called upon to help with a variety of issues in Royse City Municipal Court such as how to defend speeding tickets in Royse City as well as a number of other issues.  Give us a call if we can help.
Was This Article Helpful? Please Rate It: