Plano Ticket Attorney Answers Traffic Ticket Questions
Plano Ticket Attorney Answers Traffic Ticket Questions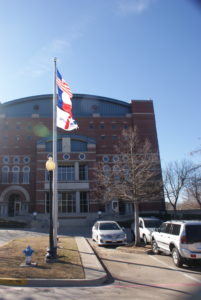 Our legal team receives hundreds of calls a day regarding traffic tickets and other Class "C" misdemeanor cases across the metroplex. Plano Municipal Court traffic tickets are always a large part of the call volume we receive on a weekly basis.  Plano Municipal Court is court of record which means you cannot simply appeal a case from this court to a Collin County Court of Appeals in the hope of getting a more beneficial result.  Plano has always been known as a rigid court system. It is one of the most profit driven courts in the Dallas Fort Worth area. An experienced traffic ticket attorney in Plano can help educate you as to what your best options are going forward to protect your permanent driving record and driving privileges.
WHAT HAPPENS IF A PLANO TRAFFIC TICKET BECOMES A CONVICTION?
Depending on the type of ticket a person has been charged with a conviction can cause the suspension of person's driving privileges, surcharge penalties and high court costs and fees.  It is the job of a Plano Municipal Court lawyer to defend against suspensions and surcharges. The goal of a good traffic ticket lawyer is to protect their client's record at all cost. This is because Plano Municipal Court has been granted many different powers by the Texas Legislature to make a person's life financially difficult if convictions are numerous or convictions for the wrong type of traffic violation are reported.
WHAT STEPS MUST ONE TAKE TO DEFEND AGAINST A TRAFFIC TICKET CONVICTION IN PLANO?
The steps for each type of case are different.  For example defending a person for speeding is different than defending against a parking in a handicap violation.  This is why it is important to gauge the facts of each case and then weigh those facts against the client's individual goals and expectations.  If you have consulted with an attorney and they did not ask you what your goals and expectations are, then you are probably making the wrong decision to hire that lawyer.  Clients come first. If the client's expectations are not gathered, then how is a lawyer supposed to know how to represent that client in court. Each one of our clients are asked two main questions.  First, how and why was the ticket issued? Second, what are your goals and expectations? We try very hard to meet those goals based on the facts of each case. Of course a client's goals must be based in reality.  For example, if a person was charged with speeding 100mph in a 60mph zone, they have to understand that the legal defense is going to be difficult and the results may be more harsh than a person alleged to have gone 40mph in a 30mph zone.  This is why we state that good legal representation starts with good clients.
WHAT IF MY DRIVER LICENSE IS SUSPENDED AFTER A TRAFFIC TICKET CONVICTION?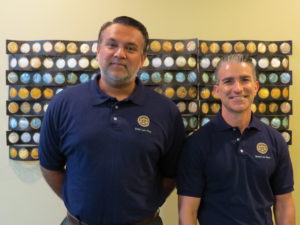 Driver license suspensions are also a very common issue related to traffic ticket convictions in Plano, Texas.  The basic way the system works is that too many reported convictions will cause the suspension of that person's driving privileges.  How many is too many? Honestly, one conviction reported is too many. Don't gamble with your record by having a flippant attitude towards your driving record.  Every ticket is important to fight. The reason why is simple. Every single person that ever came into our office for a suspended license tells the exact same story when it comes to their suspended license for traffic ticket convictions.  The response is always centered around the basic sentiment that they, "didn't think it was that big of a deal." Well, it is. let a legal professional help you with the laws that apply to traffic tickets so that you don't have to worry about how big of a deal it will be later on if the case is not handled properly.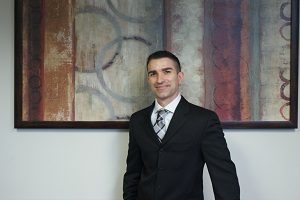 If your license is suspended, you will need to get an occupational driver license to drive legally.  If not, you can be arrested for driving while license invalid and charged with a class "b" misdemeanor.  This charge has a maximum jail sentence of six (6) months.  Don't subject yourself to that. To check the status of your license click here.  If the license status shows that your ineligible and need an occupational driver license, call our Plano occupational driver license lawyers to see what can be done to keep you on the road legally and out of jail.
Learn more about how to apply for an occupational drivers license here.
Do you have more questions about the Plano Municipal case you are dealing with? We encourage you to call our legal team today.  We look forward to assisting you.
Contact The Beltz Law Firm now: 214-321-4105
Was This Article Helpful? Please Rate It: