no comments
Categories:
Representing Commercial Drivers In Royse City For Traffic Tickets
Commercial Driver's License Defense
214-321-4105
If you carry a commercial driver's license and have been issued a traffic ticket in Royse City, Texas our experienced legal team can assist you with a proper defense to help you protect your driver's license.  This article is intended to describe the delicate issues related to commercial driver's license defense and what an attorney can do to mitigate the damage that can be caused by having a Royse City traffic ticket reported as a conviction on your driving record.  If you would like to discuss your tickets in Royse City with an experienced attorney call the number listed above or Fill Out Our Royse City Traffic Tickets Questionnaire.
Deferred Adjudication – Why CDL's Are Not Eligible
The law that allows for most drivers to receive options that would allow a normal traffic ticket to be kept off their permanent driving record is not available to commercial drivers.  Texas fought this law for many years.  However, it was forced on the state by the federal government by threatening to cut off the highway funds that Texas receives each year.  The actual law is located in Article 45.051 Of The Code Of Criminal Procedure.  The entirety of the law is listed below and states the following:
Art. 45.051. SUSPENSION OF SENTENCE AND DEFERRAL OF FINAL DISPOSITION.  On a plea of guilty or nolo contendere by a defendant or on a finding of guilt in a misdemeanor case punishable by fine only and payment of all court costs, the judge may defer further proceedings without entering an adjudication of guilt and place the defendant on probation for a period not to exceed 180 days.  In issuing the order of deferral, the judge may impose a special expense fee on the defendant in an amount not to exceed the amount of the fine that could be imposed on the defendant as punishment for the offense.  The special expense fee may be collected at any time before the date on which the period of probation ends.  The judge may elect not to impose the special expense fee for good cause shown by the defendant.  If the judge orders the collection of a special expense fee, the judge shall require that the amount of the special expense fee be credited toward the payment of the amount of the fine imposed by the judge.  An order of deferral under this subsection terminates any liability under a bail bond or an appearance bond given for the charge.
45.051(f) (f)  This article does not apply to:(1)  an offense to which Section 542.404, Transportation Code, applies; or(2)  a violation of a state law or local ordinance relating to motor vehicle control, other than a parking violation, committed by a person who:(A)  holds a commercial driver's license; or(B)  held a commercial driver's license when the offense was committed.
Because the law is written in the manner listed above, most offers are taken off the table from the beginning for those who carry CDL endorsements on their driver's license.  This is why an attorney is so important in the legal process to help defend you in any way they can from having the violation reported as a conviction.  Convictions for a commercial driver can cost a person their job.  Insurance companies that insure business that require CDL carriers are very timid about keeping drivers on staff that have blemishes on their driving record due to the liability that it may cause down the road if an accident occurs.
A lawyer may be able to discuss your case with the prosecutor for Royse City to determine if any other method may be available to keep the ticket from being reported.  Some of those methods may include:
Changing the charge from a moving violation to a non-moving violation
Changing the alleged speed on a speeding ticket
Having the case dismissed and refiled as a different offense
Having the case dismissed outright.
Conducting a trial on the merits of the case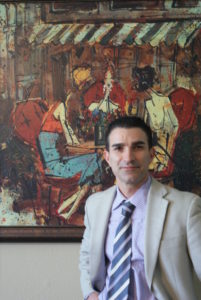 Regardless of the issue you have in Royse City Municipal Court, take the time to read through our articles page.  We have a variety of topics that  can help you.  For example, what is a capias warrant and why can't an attorney help you with it.  Give our Royse City traffic attorneys a call today.
feel free to contact us:
Was This Article Helpful? Please Rate It: