Speeding Ticket Attorneys In Garland, TX
Speeding Ticket Defense Lawyers
Garland Traffic Ticket Attorneys
214-321-4105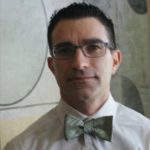 If you have been pulled over and issued a traffic ticket for speeding in Garland, TX it is important that you understand the laws that apply to moving violations in order to protect yourself from very real and serious punishments.  The Texas Department of Public Safety has been granted great power with regard to overseeing drivers and driving privileges.  If you end up on the wrong side of the law it could have a serious impact on your every day life.  For that reason, this article was drafted to help you understand how speeding tickets are treated in Texas and how to avoid moving violation convictions from Garland Municipal Court.  If you would like to discuss your speeding ticket with a Garland traffic ticket attorney after reading this article, feel free to FILL OUT OUR GARLAND TRAFFIC TICKET QUESTIONNAIRE or call us using the number listed above.
Speeding Ticket Convictions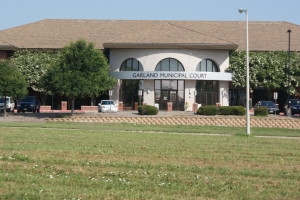 In the past a person could simply pay off a speeding ticket without any real impact on their every day life.  However, in September of 2003 the law was changed granting The Texas Department of Public Safety extraordinary power and discretion on how to monitor and control drivers in Texas.  Since 2003, DPS has monitored drivers by assessing points against a driver's record for each moving violation conviction.  If a person receives 4 or more moving violations in a 1 year period then their license will be suspended for a full year.  For a full discussion of the power granted to DPS click here.
Contesting Your Speeding Ticket
You have to contest each and every ticket you get in today's legal environment.  Not because you are innocent or are trying to muck up the system.  You have to do it in order to protect yourself from laws that are intended to severely punish you if you don't.  Did you know that 2 moving violations in a 3 year period could cost you an extra $240 – $360 a year in insurance premiums?  Did you know that too many moving violations could cost you an extra $100.00 per year in surcharges?  Did you know your license could be suspended and your ability to drive taken away from you?  Did you know all of this could be done by first class mail?
Stop thinking of traffic tickets as minor infractions that are second thoughts in your mind.  They need to be taken seriously.  This is where a legal professional comes into the picture.  Develop a relationship with a lawyer you can trust so that when traffic ticket issues arise in Garland Municipal Court or any other municipality you have a person on your side that can give you the advice and counsel you need to keep you out of the system.  If you have legal questions you need answered call our team of professionals today.
feel free to contact us:
Was This Article Helpful? Please Rate It: