Traffic Ticket Attorney In Lewisville Texas – Helpful Reminders
Traffic Ticket Attorney In Lewisville Texas – Helpful Reminders
TRAFFIC TICKET ATTORNEY IN LEWISVILLE, TEXAS
THE BELTZ LAW FIRM
214-321-4105
Getting pulled over and issued a traffic ticket isn't fun.  Having that traffic ticket end up on your permanent record is definitely not fun.  With electronic reporting, convictions are being reported with ease by Lewisville Municipal Court and surrounding cities.  That is why it is important to know some basic tips to help you understand how crucial it is to defend your traffic tickets in Lewisville, Texas the proper way.
TIP 1:  Convictions For Traffic Tickets Never Get Removed From Your Record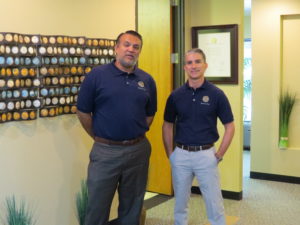 Many people believe that if a traffic ticket becomes a conviction, that it will "drop off" after 3 years.  This is not true.  A conviction for a traffic ticket remains on a person's permanent driving record forever.  It will never be removed.  20 years from now, if a ticket becomes a conviction, a prosecutor can view it.  Employers can see it.  Anyone that has access to your driving record can obtain that information and use it against you.
The points associated with a traffic conviction do only effect a person's driving record for a 3 year period in most cases, but the conviction itself is never removed.  It is important to understand the difference between points and convictions.  This issue is addressed below.
TIP 2:  Points Can Suspend Your Driver License
Points are assessed for traffic convictions. Once the conviction has been added to the driver record, points are assigned and remain on the driver record for three years from the date of conviction.
Two points are assessed for a Texas or out-of-state traffic conviction.
Three points are assessed for a Texas or out-of-state traffic conviction that resulted in a crash.
NOTE: Points are not assessed for individuals who take defensive driving. Individuals who have six or more points on their driver record are assessed a surcharge every year they maintain six or more points. Surcharge amounts are:
$100 for the first six points on a driver record.
$25 for each additional point after six.
The points (after 6) will also cause a suspension notice to be sent out.  If it goes unanswered, the person will have their driving privileges suspended as a result of the points.
TIP 3:  Defending Your Driving Record Is Crucial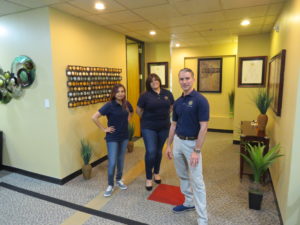 The website addresses many of the questions you have when considering what type of Lewisville traffic ticket attorney you want to retain for your case. Traffic tickets in Lewisville may be considered "minor" infractions, but they can have a huge effect on a person's life. Lewisville traffic tickets can cause the suspension of a license, the issuance of a warrant, and the eventual arrest of a person who has outstanding traffic citations in Lewisville.
That is why we are practicing ticket lawyers. We can help with traffic tickets in Lewisville. We can also help with warrants in Lewisville. Don't let Lewisville traffic tickets or warrants intimidate you. It is a simple process to get the warrants lifted and we can help you with that issue. The first thing to remember is to stay away from bail bond companies for any class "c" misdemeanor case. Retain an attorney for warrants directly and avoid the middle man altogether. This will save you money and give you a direct line of communication with the lawyer you hired for your warrants.
Give us a call to discuss your particular case further.
Was This Article Helpful? Please Rate It:
★★★★★
"
Beltz Law firm is an awesome caring professionals. l am a repeat customer with them. l've had them take care of my speeding tickets ,my daughter's ticket. lt was a pleasure working with Frank ,who not only took his time to ask me what I want but also explained to me what they can actually do. l will definitely be using them anytime there is a need . They are the BEST.
"
★★★★★
"
Had a great experience dealing with this firm. They were no nonsense and very straight forward. I would recommend them.
"