How To Resolve A Capias Pro Fine Warrant in Dallas Municipal Court
Capias Pro Fine Warrants
What Are They?
How To Resolve Capias Pro Fine Warrants
214-321-4105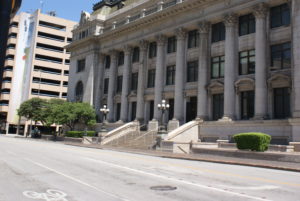 Many times we are asked to assist people with warrants in Dallas Municipal Courts and the surrounding cities only to find that the cases are in "capias pro fine" warrant status.  It is hard to explain to the client exactly why you cannot assist them once the case ends up in capias warrant status.  This article is to help clear up some of the issues related to capias pro fine warrants.
What is a Capias Pro Fine Warrant?
A capias pro fine warrant happens when a person goes into court and negotiates a payment plan or deferred agreement with the court.  This can happen either with or without an attorney.  The capias issue arises when the defendant does not successfully complete the payment terms entered into with the court.  For example, if Dallas Municipal Court allows a defendant 30 days to pay a fine and the defendant does not pay the fine, the case will then go into capias warrant status due to non-payment.
Can An Attorney Lift a Capias Pro Fine Warrant?
No.  An attorney cannot lift a warrant that is capias pro fine.  The reason is because in order to get a payment plan, you have to enter a plea of "no contest" or "guilty" on your case.  Once a plea has been entered, you waive your right to appeal and to an attorney.  At this point you must either pay the fine or sit it out in jail.
Does The Ticket Go On My Record?
Yes.  The traffic ticket will go on your record if it ends up in capias pro fine status.  Again, the only way to resolve the ticket is to pay it in full or sit it out.  Regardless of payment it will be reported to DPS as a conviction.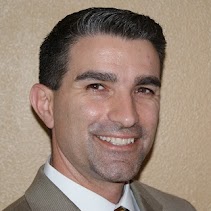 How Do I Avoid Capias Warrants?
It is almost better not to pay anything at all to the court and allow it to go into warrant than to enter into a payment plan with the court knowing you will not be able to pay.  The reason is because if you have not entered into any type of agreement with the court, an attorney can help you later down the road.  Of course there is a risk in doing this, but it is still a better option than the latter.  Further, many times a lawyer can represent you prior to the case going into warrant and reset the case many times to give you time to save the money you will need to keep the ticket off your record.  This time is normally more than any court would give you to pay the ticket off by just dealing with them.
If you have Dallas Municipal Warrants or cases in Dallas that you would like to discuss with an experienced traffic ticket attorney, call our office today.
Was This Article Helpful? Please Rate It:
2148428785
★★★★★
-
Timandria Monique Alexander