one comment
Categories:
Balch Springs Municipal Court Ticket Lawyers
Balch Springs Ticket Lawyer
Ticket Defense Attorneys For Balch Springs
214-321-4105
Are you trying to figure out how to resolve your Balch Springs ticket in the best way possible?  There are many moving parts to defending a ticket in today's highly technical legal environment.  Make the wrong decision regarding a traffic ticket and you could find yourself dealing with a driver's license suspension, surcharges or both.  This article is intended to give you general information related to Balch Springs Municipal Court.  If you would like to discuss your recent ticket with an experienced legal team that can help you with your Balch Springs Tickets, call our office today.
Balch Springs Municipal Court Information
Per the Balch Springs Municipal Court website, "The Balch Springs Municipal Court is responsible for the adjudication of Class C misdemeanors and other state and city ordinance violations punishable by fine only. The court conducts preliminary and pretrial hearings and trials, collects fines and court costs, and issues warrants of arrest and search."  This is a fairly accurate statement on what the responsibilities of Balch Springs Municipal Court are.  The Balch Springs Municipal Court Website can be found by following the link below: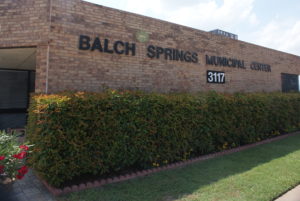 The Physical Address of the Court is:
3117 Hickory Tree Rd.
Balch Springs, TX  75180
The Phone Number For Balch Springs Municipal Court is:
Hours of Operation are:
Monday – Friday
7:30 am – 6:00 pm
For more information related to Balch Springs Municipal Court and how our team of attorneys and legal assistants can help you, feel free to contact us:
Was This Article Helpful? Please Rate It: