Frisco Ticket Lawyers Helping With Warrants
Frisco Ticket Lawyer
Lifting Warrants in Frisco Municipal Court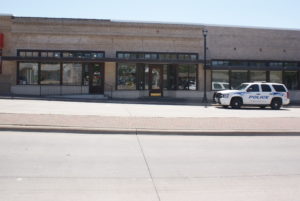 Warrants for traffic tickets can only be issued in a few specific instances.  Warrants are normally issued for the arrest of a person in Frisco for any of the following reasons:
Missing An Appearance Date – When you are issued a traffic ticket you must sign it.  Signing the ticket is a promise to appear in the court within a certain period of time to enter your plea.  The plea can be "guilty" "not guilty" or "no contest."  The purpose of this article is not to explain the consequences of each plea, but to simply state how a warrant can be issued.
Missing a Scheduled Court Date – If you appear and request a court date, but miss that date, you can also have a warrant issued for your arrest.
Defaulting on a Payment Plan – If you entered into a payment plan with Frisco Municipal Court a warrant can be issued for your arrest.
There are different types of warrants that can be issued by Frisco Municipal Court as well.  The following types of warrants can be issued:
Alias Warrants – These warrants can be lifted by a Frisco Ticket Attorney.  Once the warrant is lifted the attorney will appear in Frisco for you and resolve the case in your best interest.

Traffic Ticket Lawyer In Frisco

Capias Pro Fine Warrants – Capias warrants cannot be lifted by an attorney or bail bond company.  These warrants are only issued after a defendant has entered into a payment plan with Frisco Municipal Court and waived their right to appeal and to an attorney.  You must either sit these types of warrants out in jail or pay the full amount to the Court.
If you have questions about your Frisco warrants and would like to discuss them with an experienced ticket lawyer in your area, call our office today.
feel free to contact us:
Was This Article Helpful? Please Rate It: