Avoiding Traffic Ticket Convictions In Flower Mound
Flower Mound Traffic Ticket Convictions
Surcharges, Suspensions and Insurance Rates
214-321-4105
There are so many people in Texas that simply don't understand the impact a traffic ticket conviction can have on their driving record.  We recently signed up a client that would go down and pay off a ticket every time he received one.  His explanation for doing this was simple.  He thought he was doing the "right thing."  However, what he later found out was that his license was suspended, he was facing surcharge penalties equal to $1000.00 per year and no insurance company would cover him.  This article is intended to educate those about traffic ticket convictions and to hopefully shed light on why traffic ticket attorneys are so important when it comes to protecting your driving record.  If after reading this article, you would like to discuss your case with a legal professional call us or FILL OUT OUR TRAFFIC TICKET QUESTIONNAIRE ONLINE.
TRAFFIC TICKET SURCHARGES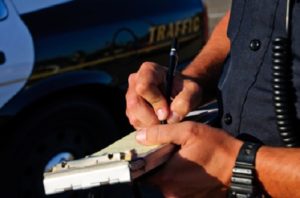 Convictions for tickets cause points or automatic surcharges to be assessed against you depending on the charge.  For example, if you are convicted of having "no insurance" on your vehicle you will be required to pay $260.00 a year for 3 years to Texas DPS.  If you do not pay it, you will have your driver's license suspended.  This is above and beyond any fines that must be paid to the court after being convicted.  You get absolutely no benefit from "just paying" the ticket or thinking you are "doing the right thing."  The only party that benefits from this scenario is Flower Mound Municipal Court.
DRIVER'S LICENSE SUSPENSIONS
Too many convictions for traffic tickets gets you a big fat driver's license suspension.  The "points system" in Texas assures that your license will be suspended if you are considered a high risk driver.  Convictions for traffic tickets while your license is invalid will also get you a suspension.  The only way to avoid it is to make sure you have your correct address on file with DPS.  DPS will then send you a notice of suspension when it occurs.  you have 12 days to object in writing to the suspension.  A good traffic ticket attorney can then contest the suspension and usually keep your license in "eligible" status.
INSURANCE RATES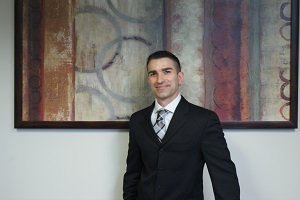 Insurance companies may not care too much about one moving violation.  However, the problem is that the moving violation stays on your record for ever.  The points remain for 3 years.  A second moving violation normally increases your rates by $20.00 per month.  This costs on average $240.00 to $360.00 per year for an individual.  That is money wasted if you do not contest each and every traffic ticket.  Any more than 2 moving violations in a 3 year period and y0u may find that no insurance company will even cover you or that you must purchase SR-22 Insurance to get coverage.
feel free to contact us:
Was This Article Helpful? Please Rate It: